There are endless amount of WordPress (WP) plugin available for downloads. In fact, there's a plugin for almost every problem I encountered when blogging. Listed below are some of the best WP plugin that I have used or tested, and find them very useful.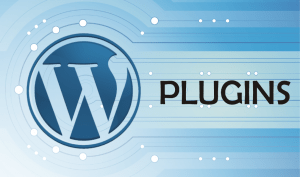 I hope the list helps you find what you need.
ShareThis provides a simple solution for users who wish to add your post to many social bookmarking profile sites (Digg, Facebook, Stumble upon, etc). What I like the most bout ShareThis is that the plugin comes in a clean-and-tidy outlook thus it will not damage my blog template designs. Moreover, adding the ShareThis button can be done automatically thus it's highly recommended for non-techies.
Download: http://wordpress.org/extend/plugins/share-this
2. Google Sitemaps Generator
As the name suggests, Google Sitemaps Generator generates sitemap for WP blog that is supported by Google, MSN/Yahoo (Bing), and Ask. The XML file generated will lists URLs for a blog along with additional metadata (info like how often the page is updated) about each URL; which in turns, improve the blog's search visibility. For those who wish to have more search traffics, Google Sitemaps Generator is a must.
Download: http://www.arnebrachhold.de/projects/wordpress-plugins/google-xml-sitemaps-generator/
3. Sociable
Sociable works very similar with ShareThis but their outlooks are totally different. ShareThis hides all the icon links (display only when clicked); while Sociable displays all the social media bookmark icons at the bottom of your blog pages. Both plugins are extremely user-friendly and helpful in term of social media marketing.
Download: http://yoast.com/wordpress/sociable/
4. Light Box
Lightbox is the kind of 'cool plugin' that you can't afford to miss. It's a simple script used to overlay images on the current page. The plugin is easy to setup, convenient to use, and most importantly, works on all modern browsers.
Download: http://www.huddletogether.com/projects/lightbox2/
5. GD Star Rating
GD Star Rating Plugin enables you to setup rating and review system for blogpost and pages. Different from most other rating plugin, GD Star Rating comes with an advance built-in control panel (in WP dashboard) and it provides great flexibility in term of site display and rating aspects. I have been using GD Star Rating for one of my shopping websites – the flexibility and complexity of the plugin is eye-opening.
Download: http://www.gdstarrating.com/
6. Twitter Tools
The Twitter Tools plugin integrates with Twitter and support various Twitter related features on your blog. I don't really enjoy using Twitter but what this plugin can do is amazing. In brief, Twitter Tools allow you to archive (or publish) your tweets on your blog, create blogposts based on your tweets, create a summary-alike blogpost of your tweets, and also create a tweet whenever you have a new blogpost.
Download: http://wordpress.org/extend/plugins/twitter-tools/
7. Advertising Manager
Formerly known as the Adsense Manager, Advertising Manager plugin helps to manage and rotate your Google Adsense and other ads on your blog. The plugin will automatically recognizes and supports various ad networks including Google Adsense, AdBrite, Adroll, Chitika, Commission Junction, and so on. If you are looking for an organized way to monetize your blog, Advertising Manager is the one plugin you needed.
Download: http://wordpress.org/extend/plugins/advertising-manager/
8. PollDaddy
The PollDaddy plugin allows you to create and manage your polls from your WordPress dashboard. If you think PollDaddy works just like the other 398 poll plugins found on WordPress site then you're dead wrong. PollDaddy is a comprehensive poll plugin that's used by tons of gigantic websites (Wired, TechCrunch, PC World!) and it works across various blogging/CMS platform. Survey features with PollDaddy include unlimited free polls with unlimited votes per poll, 14 PollDaddy skins to choose from or create your own in CSS, view poll results online, as XML or CSV or RSS, full foreign language support, polls control via IP address or cookies, and much much more.
Download: http://polldaddy.com/
9. SEO Title Tags
This WP plugin makes it dead-easy to customize (or optimize) your title tags across your WordPress blog or website. Not just your posts, not just your home page, but ANY and EVERY single title tag you can find on your blog! Personally, I am a big fan of the SEO Title Tags plugin as it helps me complete my SEO work a lot faster. If I can only pick one plugin besides Askimet, SEO Title Tags Plugin would be it.
Download: http://www.netconcepts.com/seo-title-tag-plugin/
10. Redirection
The function of Redirection does is simple yet critical. Basically, what this plugin does is to tidy up any loose ends your blog may have. It provides a convenient way to manage 301 redirections as well as keep track on 404 errors. This is particularly helpful if you're running an old WordPress blog/website (especially if you migrated some pages before).
Download: http://wordpress.org/extend/plugins/redirection/
11. Flickr RSS
Flickr RSS allows you to display Flickr photos on your WP blogs. It supports a wide variety of Flickr features and is relatively easy to setup and configure via the settings panel.
Download: http://eightface.com/wordpress/flickrrss/
12. Exec PHP
Ever wish to write and execute PHP codes directly from a particular WordPress post or page? Chances are you gave up the idea because it's just too troublesome/difficult to work that out. Well, not anymore with Exec PHP. The Exec-PHP plugin executes code in your posts, pages and text widgets.
(There are, in fact, quite a lot of well known WP plugins with the similar features but I find Exec PHP the easiest to use.)
Download: http://bluesome.net/post/2005/08/18/50/
13. SI CAPTCHA for WP
I'm sure you are familiar with CAPTCHA anti-spam system. This SI CAPTCHA plugin works perfectly well on WordPress comment form and registration form. In order to post comments, users will have to type in the phrase shown on the image – which in turns, help prevent spam from automated bots.
Download: http://wordpress.org/extend/plugins/si-captcha-for-wordpress/
14. Dynamic Headers
Dynamic Headers plugin is especially useful when I was working on a travel related website. This small, easy to use plugin allows you to manage what header media is shown on each page/post – as the name suggests: dynamic image OR Flash files.
Download: http://wordpress.org/extend/plugins/dynamic-headers/
15. Google Analytics for WP
The Google Analytics for WP plugin easily adds your Google Analytics tracking code to all your web pages; which in turn allows you to track various parameters about your websites conveniently.A strong selling point for this plugin is that it automatically tracks and segments all outbound links from within posts, comment author links, links within comments, blogroll links and downloads. It also allows you to track AdSense clicks, add extra search engines, track image search queries and it will even work together with Urchin.
Download: http://wordpress.org/extend/plugins/google-analytics-for-wordpress/
16. Contact Form 7
Contact Form 7 is an user-friendly plugin that helps manage multiple contact forms published in August 2007. At current time of writing, the plugin supports Ajax-powered submitting and Akismet spam filtering (but not CAPTCHA spam filter).
Download: http://wordpress.org/extend/plugins/contact-form-7/
17. SidePosts
The SidePosts plugin allows you to publish entire post entries in selected category on the sidebar instead the main blog. You will have then a small blog on the sidebar for those special entries. This feature is extremely useful for those who wish to build 'mini-blog' or 'one-liner shout-out box' sort of things on their blog sidebar.