Guides to pick the best dedicated server
What is a dedicated server? 
When choosing a dedicated server, you are allowed to host only your apps/websites on one server. The provider takes charge of maintaining the server hardware and customers can rent the space to store their apps or websites.
Of course, the providers always include software and tools to support customers when renting a dedicated server. Each provider will offer different software and tools.
When choosing a dedicated server, you can get as much traffic to the site as the server itself can handle and don't need to worry that it will bog down other websites on the same server.
Besides, it is no need to worry about security in a dedicated environment. You have more access, control, as well as freedom.
Pros & Cons of a dedicated server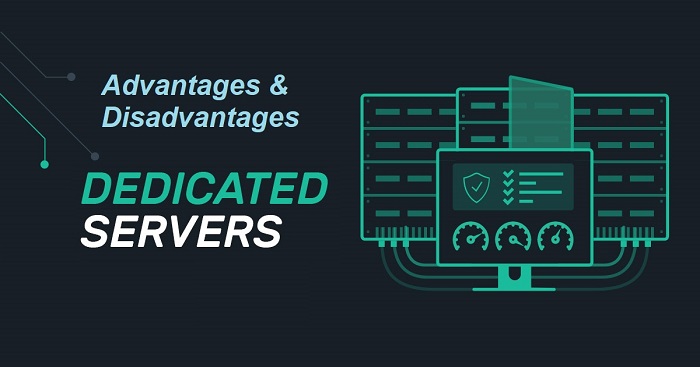 Every coin has two sides, the dedicated server has its own advantages and disadvantages too.
Pros
Resources 
When renting a dedicated server that means you have a private server that you don't share with anyone. All the server connectivity and resources are dedicated to you. A dedicated server can handle thousands of visitors every day. It is perfect for you when you wish to launch a promotional event for your online store or you launch an interesting application.
For each dedicated service, you have full resources and power to enhance your performance. In comparison with shared hosting, of course, you have more power when owning a dedicated server because you don't need to share resources with anyone else.
Stability
Because you don't have to share resources with others, there is no others' practice affecting your website. Besides, the outgrowing a shared solution can't make you anxious anymore.
Dedicated service allows you to stay with your particular private plan for a long time without transferring. Since you know that your server can handle the growth, you can add whatever you prefer to your site.
Secure 
Dedicated hosting is safe because you don't need to share your server with anyone else. That means you can eliminate many potential risks. For example, in case one account was hacked on shared hosting, other accounts shared the same server can potentially be hacked. When you have a private server, it is possible for you to minimize these threats.
Features 
Each dedicated service provides different features that come included with the dedicated hosting plan. Some may offer a minimum amount of add on services and you can customize them while others offer extra features such as scripts, spam monitoring, e-commerce solutions, control-panel, and more like that. Please check the available features carefully to make sure you get fully supported when managing your site.
Flexibility
Once you can use your server for as many demands as you want, a dedicated server is a perfect choice when it remains within your hard drive space, allotted memory, and bandwidth. Just specify your demands to find out which dedicated hosting plan is right for you. The more detail you specify, the easier it is for you to find out the perfect hosting plan to add to your shopping cart.
Wide range of server options 
As dedicated service offers unlimited storage and RAM, it is easier than ever for you to choose the package that meets your requirements. Simply explore through the available options of plans and pick up the one that fits your expectations for your sites or apps.
Cons
Cost
Dedicated hosting is the most expensive type of hosting package. It is worth the extra cost when you need high performance. But always estimate your business needs and determine which type is the most economic choice for you. Of course, you can take avail of hosting promo codes and coupons to steal some coins at the checkout, but you still need to specify your needs to choose the most reasonable price hosting plan.
Usability
It is more difficult for you to use dedicated hosting than using shared hosting. You need to have technical skills to install software, daily maintenance, monitoring, plus other daily tasks. You can contact the customer support team for help and assistance but it is big trouble if you don't have the basic knowledge to use the dedicated hosting.
Control
Server administration skills are necessary for you to manage your websites or apps when choosing dedicated hosting plans. Besides, you need to know how to use the administration services of server vendors.
You can handle all tasks including operation, repair, installation/maintenance of software/hardware. It is a good choice if you can take control of your website, but you should avoid mistakes like deleting vital data. Moreover, you need to be able to look out for accidental errors when processing daily monitoring and evaluation.
Secure 
Of course, a dedicated server minimizes potential risks but you have to keep your server is safe. You have to install security features such as firewalls and virus detectors yourself. It requires skills and experience to keep your server safe from hackers and other threats. And of course, if you are a beginner, it is a difficult task for you to keep your server safe.
How to choose the best dedicated server?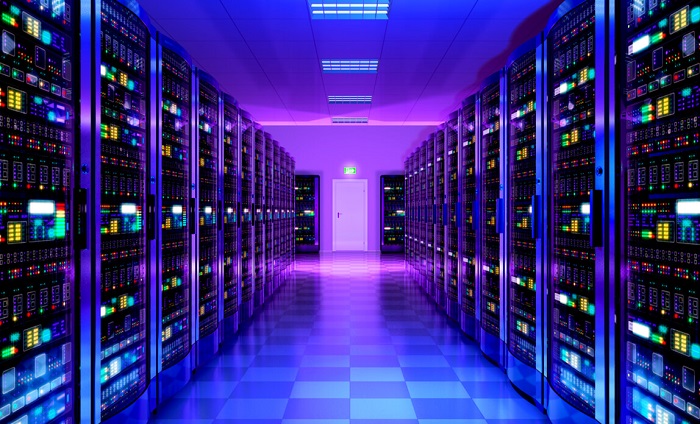 Nowadays, there are plenty of choices of dedicated server providers for you to consider and find the perfect one for your websites or apps. To choose the greatest dedicated services, you should base on some basic elements below.
Memory
Location of servers: You should choose a dedicated hosting provider that has servers located on different nations and regions to ensure it can handle national traffic.
Bandwidth: It is better for you to choose the unmetered bandwidth plan. Even though you don't have to share your server with others, your websites or apps still require a huge bandwidth especially when you want to welcome numerous customers/users.
Price/value for money
Help and support services: It is a difficult task when using dedicated hosting service and help and support services can help you a lot in managing and controlling your servers. You should choose the dedicated server with the brilliant customer support team to always get help as soon as possible.
Guaranteed uptime
Top dedicated servers 
Hostgator
Pros
Great uptime guarantee of 99.99%
Reasonable prices
Brilliant support team available in many ways to contact
HostGator is generous in providing hosting promo codes and coupons
Cons
Not the cheapest hosting plan
Not the best option for sites with a giant amount of international traffic when both servers are located in the U.S.
BlueHost 
Pros
Great uptime guarantee of 99.98%
Economical prices
Free backups
24/7 support
Hosting promo codes: New customers can buy dedicated hosting from $79.99/month
Cons
Only one server based in the U.S
All plans have only 4 CPU cores
InMotion
Pros
16 CPUs available on the top plan
Well-trained support team
Cons
Average uptime
Average features
A2 Hosting 
Pros
Brilliant customer support
Cons
No free backups available
Expensive plans
Low uptime of 99.95%
SiteGround
Pros
Good features and memory
Good uptime guarantee of 99,98%
Cons
Expensive plans
No hosting promo codes available
Low bandwidth for all plans
iPage 
Pros
Good features and memory
Free backups available
Cons
Not include a free SSL certificate
GoDaddy 
Pros
Easy to use
Unmetered bandwidth on all plans
Servers across the U.S, Europe, and Asia-Pacific
Many amazing hosting promo codes and coupons
Cons
Average customer support services
Not the best price plans
I've offered the list of the top dedicated hosting service providers so that you can narrow down the list of providers and easily find the perfect plan for your future purchases. Don't forget to take avail of amazing hosting promo codes and deals to make your purchases without paying a bundled amount of money.
How to save bigger on dedicated hosting plans? 
A dedicated hosting plan is an ideal choice for enterprise or anyone who wishes to build a website/app with huge traffic. But one of the biggest reasons that keep customers back when choosing a hosting plan is the price.
Today I will show you secret tips and tricks to start using dedicated hosting plans without paying a fortune.
Choose the most economical plan 
Firstly, you should review all the available dedicated hosting plans and find out the most economical choice to pick up. That means you should check out features included in your hosting packages to make sure you only pay for what you need and don't have to spend extras for necessary software and tools. Each plan contains different tools and features and there are various choices for you to check out. To save your time you should check out the list of top dedicated service providers I've provided above to narrow down the list of plans to consider.
Make your purchases in seasonal sales 
Secondly, most dedicated service provides join seasonal sales to give customers chances to get your packages at a discounted price or get many extras for free such as free domain names. When it comes to seasonal sales such as Black Friday or Cyber Monday, never forget to check the latest sales and deals to sort out the best one to join and shop your dedicated hosting plan at the best price.
In some cases, you can get your total cut off up to 50%. That sounds too great to be true, but trust us, you can surely enjoy your savings when making your purchases in the seasonal sales.
Take avail of hosting promo codes 
Additionally, a dedicated server also provides hosting promo codes and coupons throughout the year or for the new customers. You can easily check out the current dedicated hosting promo codes when googling them or use the "searching" tool on our site. Check out all the hottest dedicated hosting promo codes and deals to select the greatest one to apply to your purchases and maximize your benefit.
You should know that you can only get your purchases fixed for a lower price when you use the right promo code for your purchase. Don't forget to check the terms & conditions of your selected promo to make sure you are qualified to use it on your purchase and get your total deducted a large amount of money.
In case you don't get ideal hosting promo codes to use, you can explore through the list of domain promo codes and choose the other chances to enjoy your discount. Some amazing choices for you to take avail can be listed as:
HostGator coupon code 62% OFF + FREE domain
25% OFF iPage web hosting promo code
And more like that.
To summarize 
Hope this article has provided needed information and clear guides for you to choose the right dedicated hosting server for your websites or apps. No matter what hosting plan you prefer, never forget to try out secret tips and tricks above to save your extra coins when it comes to transactions.
Keep in touch with our site to always be the first to get notifications about new articles and hosting promo codes throughout the year.