GoDaddy Free Domain With Hosting Promo Code: Save Bigger 
GoDaddy is the right place for you to find a perfect web kit and start your online business. You don't need to worry about the price tag when you can get GoDaddy free domain with hosting plan or other fantastic plans to build and manage your site without paying a huge amount of money. Keep your reading for further information now.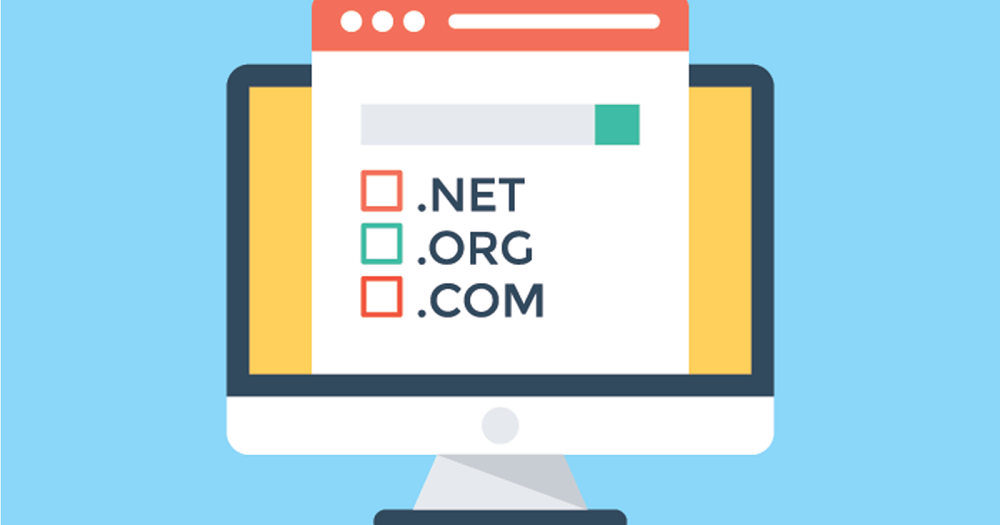 How do I get a free domain with hosting at GoDaddy? 
GoDaddy offers two choices of hosting plans for you to get a free domain.
Web hosting
Starting at $5.99/mo 
The web hosting plan of GoDaddy is fast, reliable, and com with a knowledgeable customer support team.
You will get a GoDaddy free domain with hosting when choosing an annual Web hosting plan. Besides GoDaddy free domain name, many features come along to support you in building and managing your site.
99.9% uptime guarantee
cPanel dashboard to efficiently manage your site.
Industry-leading load times
One-click install of over 125 free applications including Joomla, WordPress, and so on.
24/7 five-start customer support services from an expert team
WordPress hosting 
Starting at $6.99/mo
If you are more into WordPress, GoDaddy can cover you too. For each annual Managed WordPress plan, you can get a free domain name with more freebies including:
A website built on the award-winning WordPress platform
Access thousands of plugins
Security updates and automated software to help you save time in managing your site.
Free daily backups w one-click restore
Specifically designed servers to optimize WordPress websites
24/7 five-start customer support services from an expert team
Step by step guide to get GoDaddy free domain name
It is easy-peasy for you to get GoDaddy free domain with a hosting plan. In detail, you can follow the step by step instructions below to get your free domain.
Step 1. When you have a web hosting or a WordPress plan, add a term of 12+ months to your shopping cart.
Step 2. Continue with your annual plan selection, and you will be brought to the domain name search page.
Step 3. Enter the domain name you want and get the available one for your site.
Step 4. Continue to checkout.
*To note: There is no code required to get GoDaddy free domain name. Your free domain name will be automatically counted on your purchases when you choose a suitable hosting plan.
Besides, you can read more about "GoDaddy Rs 99 Web Hosting" or "GoDaddy domain for 1 dollar" to catch up with more chances to start your online business without paying for the full price of hosting package.
What are the restrictions for a free domain name?
GoDaddy does put some restrictions to get a free domain to come along with a hosting plan.
You must select a 12, 24, or 36-month term length Web Hosting plan or Managed WordPress plan, to be qualified for a free domain name.
These are the available domain extension for GoDaddy free domain name with hosting for you to choose: biz, com, club, net, zyz, today, email, company, group, org, info, org, co, live, life, space, rocks, solutions.
Besides, you have to pay for a fee of $0.18/y per domain for ICANN.
Select GoDaddy free domain with hosting you prefer to add to your virtual cart before purchasing. Please remember that you have to choose a domain term length equal to or less than the term of your hosting plan to be able to get a free domain promo code. In case you select domain term longer than the hosting plan term, you have to pay for the additional time at the then-current rate.
If you are not qualified for the GoDaddy free domain name, please run your eyes over the list of GoDaddy domain promo codes to find out the better way to make your purchases for less.
How to select the best GoDaddy free domain? 
There is no right answer or formula for you to choose the best domain name. For each site, there is another choice of domain name fitting different requirements of the user.
To be easy for you in choosing a GoDaddy free domain name, these are basic rules for you to choose a good domain name for your site.
Choose a domain name that is easy to remember. You can see most businesses get domain names with their label or business names in them. In some specific cases, people even choose the business name after they have selected an ideal domain name.
Always remember to check out to make sure your selected domain name is not copyrighted or trademarked.
A shorter GoDaddy free domain name is always a better choice because your customers or users will be easier to remember it.
In the event you already have accounts on social media such as Facebook, Twitter, Instagram, or others, you should choose a domain name related to your social media accounts.
If you focus on local customers or users, please include your neighborhood, city, or country in your GoDaddy free domain with hosting. It is a great way to get connect with your potential customers/users.
You shouldn't add numbers or hyphens to your domain name because can make anyone who hears your web address confusing.
Besides, check out the "cheapest place to buy domains" to get more chocies to build your website at a cheap price.
To summarize 
In a nutshell, now you can start your online business with a professional website without paying a fortune with GoDaddy free domain with hosting and other "wow" coupons and promo codes. I hope you have found regular FAQs about GoDaddy free domain name and a valuable hosting plan.
Kick start your business plan today and save your coins!