After more than a week of launching Shared Hosting service, Ramnode today decided to reduce the selling price by more than 40%, applicable both to both Shared plans and Resellers.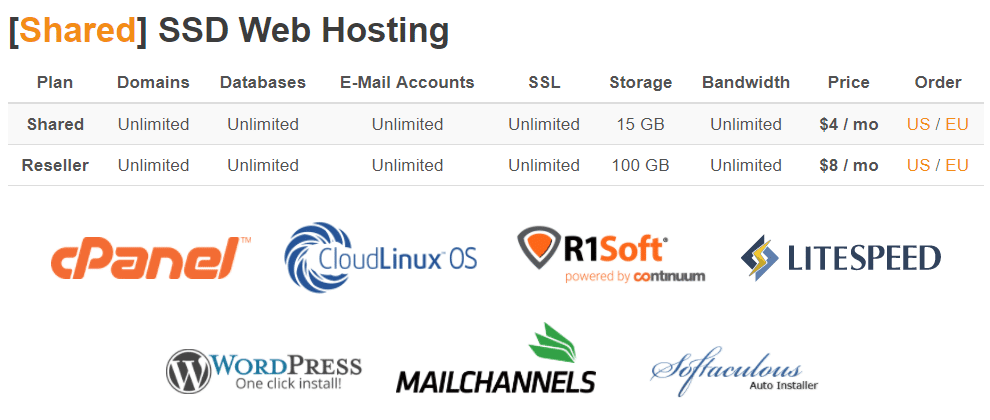 RamNode initially offered $ 7 and $ 15 for two packages, Shared host and Reseller respectively, but now they have lowered the price by $ 4 and $ 8 respectively. It can be said that the current price was very reasonable.
They are using the latest version of cPanel 66. Full support for PHP versions, latest 7.1. Do not directly support Let's Encrypt in cPanel, but you can manually install the SSL / TLS. You will have R1 Soft m LiteSpeed support, Softaculous installs WordPress, Joomla, PrestaShop, OpenCart … Very Good :D.
Ramnode is not limited to bandwidth, addon domains, but they limited storage, and of course server resources. I / O limit of 30 MB with IOPS 7,680; Entry Processes Limit 20 & Number Of Processes 100; Physical Memory Usage is 1 GB.
You can buy it by
VPS at Ramnode from only $3.5/month
So great with this plan , You will have 1 Core CPU , 1GB RAM , 40 GB Storage and 1000 GB Bandwidth.
If you need help or have a question please leave a comment.