FatCow was launched in 1998 in Albuquerque, New Mexico. FatCow is a part of the Endurance International Group (EIG). As you know, EIG owns dozens of hosting businesses including iPage, Fatcow, Arvixe, and HostGator as well. It is famous for its cheap hosting packages packed with multiple features. However, Fatcow customer service is still controversial. Keep reading to know more have a general look at this hosting vendor. 
Quick Fatcow reviews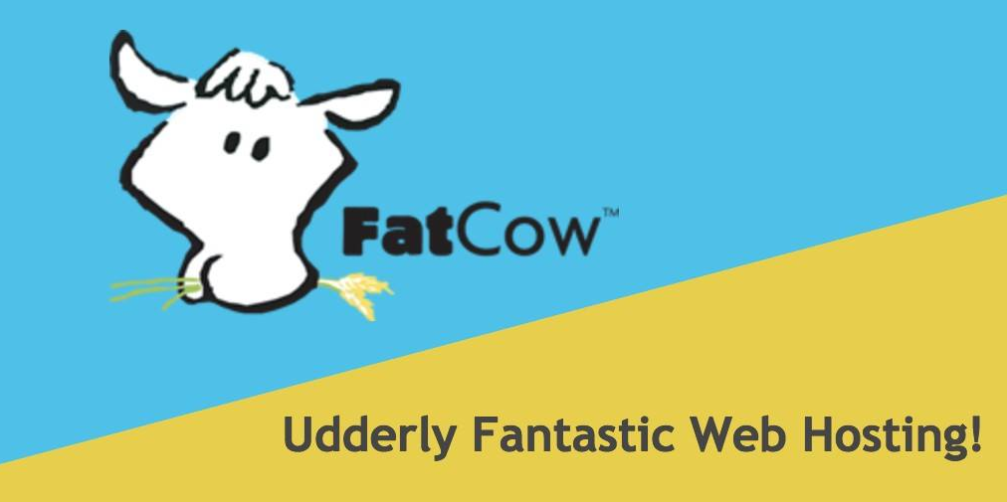 The purpose of FatCow when it was founded is to supply a friendly and reliable hosting plan for small companies. It wants to bring to the market top services with the Fatcow plans for all needs. 
When comparing it with other competitors, you will see Fatcow:
Unmetered resources: it provides you with websites, unmetered bandwidth, storage, & email

Low intro rates: cheap price on the initial 3-year period of hosting

Full-Featured Hosting: many useful features provided in

the Fatcow plans
Pros
The Cheapest Web Host: you hardly find the low rates as other vendors. Normally, customers could use the hosting service for an annual fee of $9 or less. 

Free Web Icons: clients could use these free icons on their sites. The company gives many different web icons for users.  

Honest Pricing: the business gives you a clear pricing structure. That means the prices that you see in the ads is as same as the real ones. 

Fatcow customer service

: although it has many opposite comments about its customer support process of the business, it still has many pros like the response time is quite quick, normally in only 5 minutes. 

Free Domain Names: buyers have chances to get a domain name for free for any The Fatcow plan you purchase. 

Free Migrations: apart from free domain names, you could receive website migrations with no free. As you can see, some other vendors still charge for it. 

Eco Friendly: it supplies powering for all the

Fat cow locations

& data centers with wind energy. More than that, the business is also an EPA Green Power Partner. 
Cons
Slow speed: as you can see, speed is always a major factor when clients consider selecting a provider. There are two main reasons for it: Google has seen it as a ranking factor & user experience. If you read

Fatcow review

 from consumers, you will easily catch sight of comments about slow speed. Normally, a page has to take about 1500 milliseconds or more to load from the servers. 

Backups cost a fee: Fatcow requires users to pay $16.95 per year in case you intend to make daily backups. 

Additional fee for Security: it is a minus point when using Fatcow services. The business supplies charge extra costs for security which most other vendors will offer you for free. You could call

Fatcow customer service

to know the exact fee or visit its website to check. 

Cancellation Costs: if a customer wishes to cancel FatCow's services earlier than the initial trial period, then he/she has to pay $35 to be finished the request.
Control Panel
The company gives you two packages:
Original FatCow

WordPress Hosting
Both of them use a custom control panel that is built on vDeck. The navigation bar & large icons help you to find the place to go simply. 
Here are all the features included in The FatCow control panel: 
Register domain names

Access Mojo Marketplace to install software like CMS

See the disk usage

Access the included ad credits such as Google tools & link Google Analytics

Use the Website Builder

Access the email as well as all email related tools

The Fatcow plans

include VPS &

Dedicated Server

hosting come with cPanel
Fatcow customer service
FatCow has an extensive online help center as well as a ticketing system, along with step-by-step tutorials for knowing how to use the account. The company offers 24/7 Twitter, email support, phone, chat, and call. Plus, the company has a decent 1-month money-back guarantee.
Quick phone response
The business has a professional staff who is ready to listen to you all the time with any matters involving its services. Normally, when you make a call to the customer support team, you will get a response in a minute.
Open help 24/7
As you can see, support is available around the clock. You can reach out through many channels. Its live chat service is accessible worldwide. FatCow owns the help squad which is considered one of the great customer service teams. All the support employees need to go through rigorous QA testing. 
However, as mentioned above, it is still controversial in reviews & comments about Fatcow customer service. It seems some customers do not have pleasant experiences with the support team. 
Database Driven sites 
In case customers use SimpleScripts installer to build your WordPress blog/ open-source platforms, then they will virtually never need to deal with MySQL. 
However, if a client is a power user/ wish to make something that does not have any auto-installer or is available inside SimpleScripts, he/she have to handle with MySQL.
Clients have an overview page for all their databases. Users could pick from these data & then go to the MySQL interface. 
FatCow E-commerce Options
In case you are a beginner and still have not any e-commerce hosting option. Then you have to combine the store's site by using add-on features below: 
ShopSite Shopping Cart
The Fatcow plan is easy to use a virtual shopping basket. The free package enables customers to sell up to fifteen products.
Dobo
Dobo supports you to sell merchandise without dealing with delivery or managing inventory. 
PaymentSphere
You could make a payment on the FatCow website thanks to the PaymentSphere gateway. Simply use it alongside your smartphone card scanner/ shopping basket. 
Ecwid E-commerce
This is also simple to use & totally free. It is a wonderful online shopping cart. 
SSL Certificates
The Fatcow plan for shred hosting attaches a shared SSL certificate. More than that, customers could upgrade to Comodo Extended validation or Positive SSL Certificate for extra security. 
FatCow's Datacenters
FatCow now has two data centers in Fat cow locations that are based near Massachusetts and Boston. These centers have redundant power sources & are equipped with 24/7 security. Pooled servers help to faster load times 
However, there is one thing that you should know here. Normally, clients always want the data center that is close to their audience to make sure fast load times. In fact, if you live in Europe or New York, you will have no option to select the server location to get faster speed for your site.  
Plus, buyers could find daily backups with all the Fatcow plans but 
consumers have to pay for a fee to restore those backups. In case a client wishes to manage his/her backups, simply add on Backup as well as Restore to protect the site. These options begin at $1.14 per month. Basically, you could restore the website to the last back up whenever you want. Call Fatcow customer service if you any help in this matter. 
Uptime and Response Time
Uptime Guarantee
Fatcow customer service says that the company gives a 99% uptime guarantee. That means customers' pages could be down about 7 hours/ month with no recourse. Normally, the standard for this guarantee is 99.9% or more. 
Response Time
FatCow gets an average of 348 ms response time. It is a bit slightly slower than WP Engine but still faster than SiteGround and Fatcow.
Based on the uptime & response time, in case you are building a website as well as need short-term hosting when your site reaches low traffic, FatCow is a considerable choice. At least in the first 3 years, the company provides limited hosting packages for cheap. The vendor is a noticeable selection if a client is building a new website or launching a small project with a tight budget.  
Pricing
Fatcow service is great in case you are new and are searching for a good solution at a friendly price that ensures:
All accounts could run MySQL databases

The capability for numerous add-ons & reporting software

Powerful & resource-hungry web apps
Plus, you could take avail of the promotions program offered by this company to get a great amount of money deducted from the total bill.
Keep reading to know the overview of the plans provides by FatCow:
Cheap Hosting
You need to spend only manually $9 (around $0.75 per month) for the first initial year. For the next year, the renewal cost is $20 annually. 
The Fatcow plan comes with 2GB storage, integration with WordPress, a free domain name, Yahoo + Bing bonus, well-known CMSs, 200GB bandwidth, $100 Google Adwords. Especially, when buying this package, you could get 30 days money-back guarantee.
FatCow supplies one simplified shared hosting option that charges $49/ year for the first year (around $4.08 per month). For the next year, customers have to renew at a rate of  $10.99/ month or less depending on the renewal term that you choose.
The plan is equipped:
Unlimited disk space, mailboxes, bandwidth

A free domain name

Website builder as well as integrations with well-known CMSs 
Way to get Fatcow promo codes
There are many sources to update the latest Fatcow discounts & deals:
Leave your mail on Fatcow's system to know all the information about

Fatcow customer service

news, promotions, new packages, and more. Then, these emails will be sent to you weekly.

Find the active deals for Fatcow DNS servers by searching on the Internet

Click on each package to find particular coupons and discounts after accessing the website of this company, 

Find and save the latest promo codes by going to

easypromocode.com

 
Way use Fatcow coupon codes
After you get discounts for the Fat cow location codes & discounts 30% OFF, you need to know how to use them. Here is the guideline step by step:
Firstly, choose a code that supports you to save the best.

Secondly, just copy the coupon code that you have now

Thirdly, go to Fatcow.com and start shopping.

Fourthly, pick the option that you wish into the shopping basket.

Fifthly, paste the Fatcow coupon to the promo code box.

Finally, complete your purchases by filling in the information details & payment option.
FatCow Hosting strengths
Reasonable introduction price
Please call Fatcow customer service to know the current discount that you could receive when purchasing. Normally, customers spend about $3.15 per month with a minimum of a 1-year subscription for basic plans.  
Website building tools/ applications
You will get all features that you need to build a simple HTML site 
whatever you select to create a simple HTML site or use scripts such as WP or Joomla.
E-commerce made easy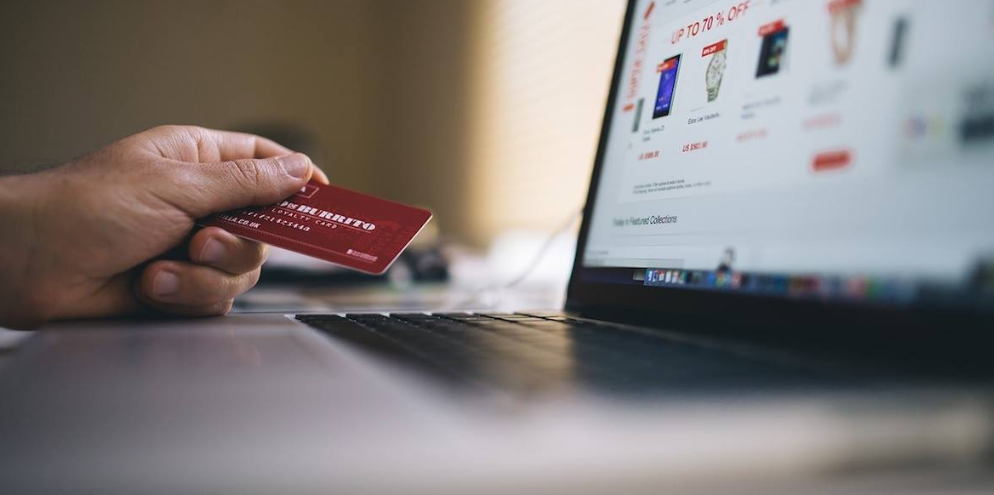 The business provides a vast array of e-commerce solutions and makes it easy to release an online store. Clients could begin selling online via an Ecwid shopping basket that is available at an additional cost. Plus, credit card processing services & SSL certificates are also available.
WordPress optimized hosting
Many customers select to create their sites with WP which is considered as the most well-known open-source. 
Fatcow supplies optimized hosting for WP which contains:
The core shared hosting package

Pre-installed hand-picked themes & plugins

A customized control panel
Last message
FatCow is a considerable name when wishing to choose a hosting vendor. In general, the company provides clients with full-featured hosting, stable servers. It seems cheap at first but in a long term, you have to pay quite lots of additional fees, especially after a 3-year introductory period. Plus, Fatcow customer service is not really great as describing. You should give a think before making a decision. 
Duromine is a prescribed appetite suppressant and a weight-loss medication. generic viagra It has an active constituent called phentermine which is unified with resin.