In the previous article, In the previous post I had a tutorial on how to use Putty to log into VPS .
ZOC Terminal is also a tool that uses the SSH protocol to help you connect to the VPS and perform the installation, modification.
Personally, I prefer to use ZOC Terminal more than PuTTY because it supports more functions, more secure (can set startup password) and most use Ctrl + C, Ctrl + V.
More about the program as well as download you watch on the homepage .
Log in to VPS using ZOC terminal
1. Download, install and run the program. The login window will look like this: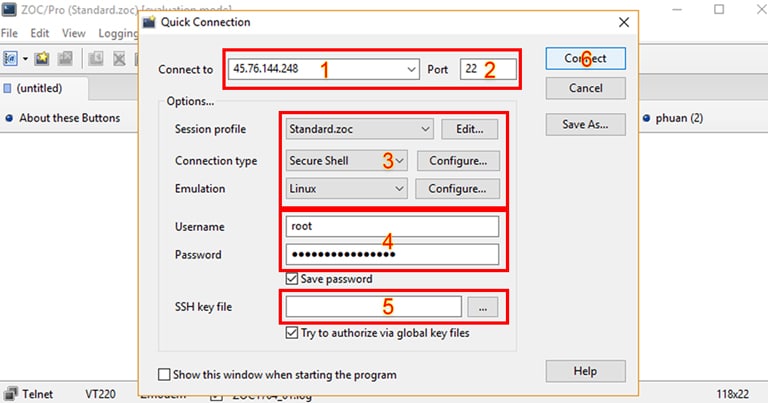 2. In Connect to fill server and port information
3. Connection type chọn Secure Shell
4. Emulation select Linux
5. Next, enter your Username and Password, you can choose Save password for next time do not have to enter again
6. Finally, click Connect to connect to the server
7. If the login is successful, a Welcome message will appear
If you need help , please leave a comment . Thanks and Good luck to you !