Vultr recently added the Application function to the Deploy server, allowing you to automatically install an application without having to know a lot of technical knowledge. Of course, this feature will support installing WordPress on Vultr is very simple.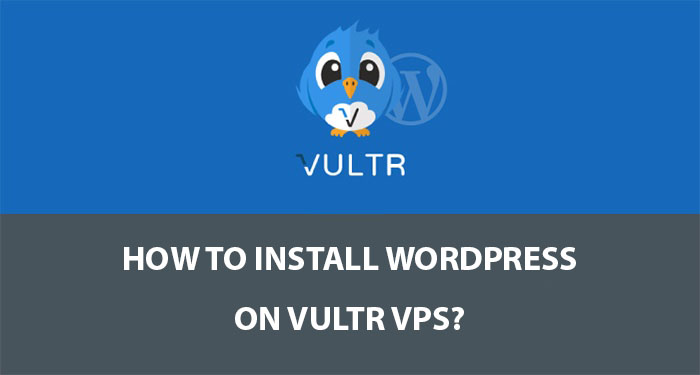 Currently, the number of people using WordPress is very large, accounting for about 25% of the number of websites around the world. There are many people who want to use VPS instead of shared hosting, but because of the barriers to managing VPS, it can not be done.
With this new feature of Vultr, things are a lot simpler. Just a few clicks have a site ready to use WordPress
How to install WordPress on Vultr
– First, you need an account at Vultr, if you have not registered a new account with this link, you will be offered $ 28  credits free. 
– After login is complete, click the blue sign on the right – Deploy to create a new VPS. If you are unfamiliar with the Vultr management interface, please refer to Vultr's VPS management tutorial posted earlier.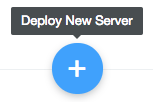 – In the Deploy Servers page, select Server Location. Select the location closest to you.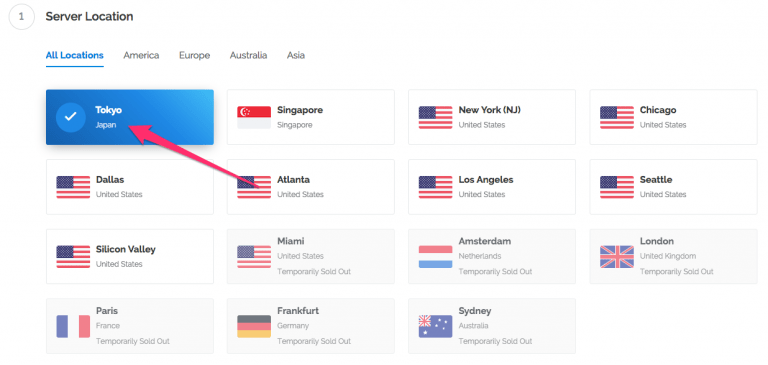 – Step 2. Server Type, click the Application tab, then select WordPress at  the bottom of the list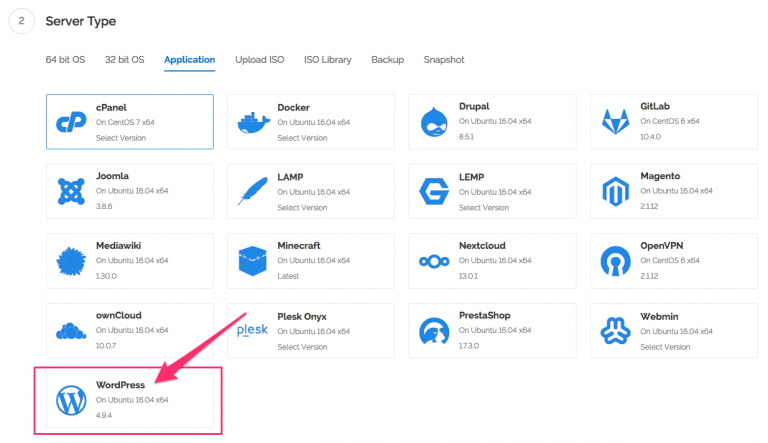 – The next step is to choose server configuration, Server Size. Each package also runs WordPress, depending on the needs of your choice. You should choose the $10/month package. 
The options below you keep if you do not know what the effect is.
– In the last step, Server Hostname & Label, enter the Server Hostname and  Server Label names for ease of remembering and then click Deploy Now to initialize VPS.

– Next, you need a few minutes,  WordPress application will automatically install all the necessary components, with the WordPress application already configured database parameters.
– After the server is installed, you will receive an email containing detailed information including WP Admin link with Username and Password . You need to visit this link to complete the installation of WordPress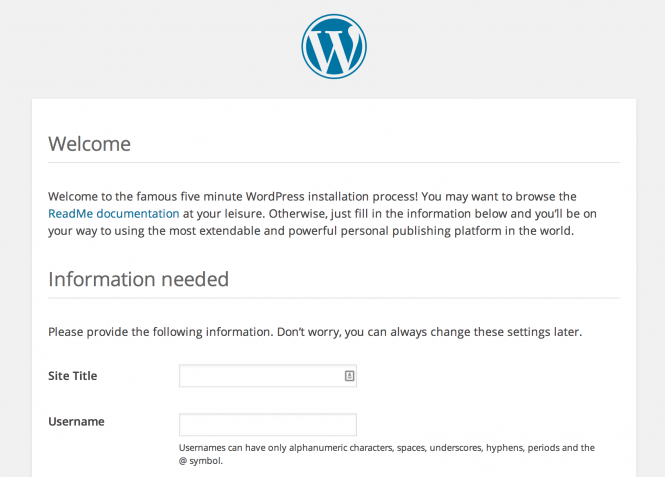 – After installation, go to the Settings page  http://IP/wp-admin/options-general.php and adjust the domain to use instead of IP in the WordPress Address (URL) and Site Address (URL)
Finally, point the domain to the IP that Vultr has provided, so you have a WordPress site running on Vultr's VPS.
Note:
WordPress will run on the server running Ubuntu 16.04 now, before April 2018 Vultr uses CentOS 6 operating system.

Vultr will install WordPress in the folder  

/var/www/html/

. The database parameter is in the wp-config.php file

Mysql root account password is in   

/root/.my.cnf

, use the command 

cat /root/.my.cnf

 to see if needed.
Good luck to you. Need help, please leave a comment. If you want to use more websites on VPS then you can refer to the following article to install the Lamp on Vultr VPS