The price before running this promotion of NameSilo is $ 6.89, the cheapest in the world already. Now they have reduced by nearly $ 3 more, the price is only $ 3.99 for the first year.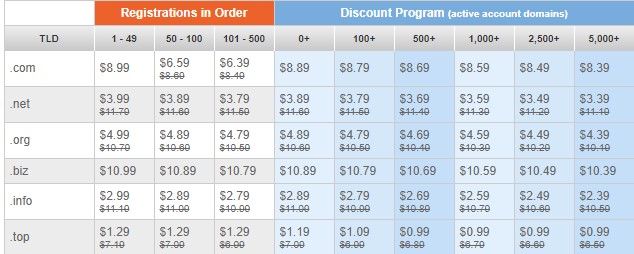 Add the EASY1 coupon code for new customers, you also get $ 1 more discount, to $ 2.99 per year. !
. NET domain name is the second most popular type of domain in the world, only behind .COM only. In times of .COM domain names are not much, using .NET is a very good option.
The program does not limit the number of registrations, there is no specific expiration date, however, the total number is limited, so please register as quickly as possible.
Click on below coupon to buy .Net domain at NameSilo just only $2.99
*** Pay by PayPal or Visa / Master Card.
All domain names are free Whois Private lifetime so if you need to remember to add before payment. Sorry, the program only applies to new domain registrations, no renewal or transfer.
Wish you have a good day.