iPage is creating quite a buzz (especially in United States) with its recent relaunch. Google Insights indicates iPage-related web search interests grew for more than 81% and, apparently, the number is still rising (See graph below).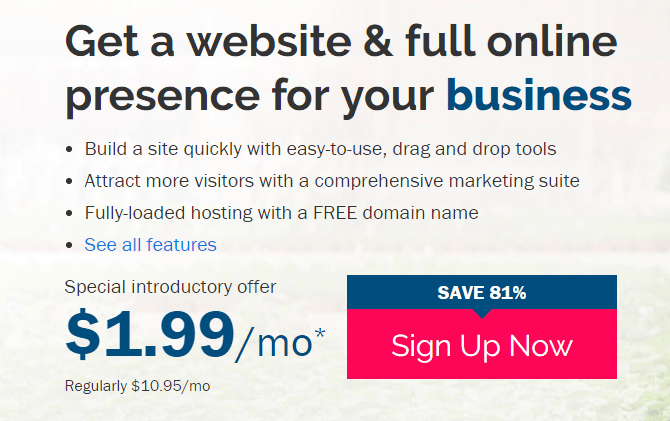 iPage Related Search Trends
Below are some positive things I see at iPage so far. You can read more about the hosting company in my iPage Hosting Review
1. Experienced web hosting company
iPage started business back in March 1995 and the company had been hosting (as well as managing) websites worldwide since 1998. Although it was bought over by a larger company (Endurance) a few years back but still, the web company is managed by bunch of industry veterans. Summing up these facts with my recent experience with the company, I'm absolutely confidence with their ability.
2. Great hosting deals with anytime money-back guarantee
First of all, iPage offers unlimited hosting at a very cheap price. You'll get unlimited bandwidth, unlimited disk storage, unlimited addon domain, so on and forth with all the standard 'unlimited' stuffs. Okay, okay, I admit that's nothing extremely outstanding about that… But wait, iPage customers are also protected by an 'Anytime Money-Back Guarantee' customer satisfaction policy. Now this sounds really interesting. Gone are those days with limited 30 days or 60 days trial period. If you're not satisfied with iPage, they'll give you your money back. No questions asked, no time limits. Cancel at any time, and the web host promisses to issue a refund for the remainder of your current payment term.
It's like a never-ending warranty and you bet that's simply awesome!
3. iPage – hosting for charity
For this special Breast Cancer Awareness Month, iPage is donating $1 for every hosting sign up. So when you're signing up a new host for your website, you're also doing goods for the charity.
4. Go green, go iPage
iPage is offsetting its electricity consumption with wind-generated Renewable Energy Certificates. Their data centers and offices are fully powered by green energy thus you can rest assured that your ipage-hosted websites leave no carbon footprint.
5. Exclusive offer from Carbonite and RatePoint
Another good thing about iPage is that the company forms partnerships with leaders in web services. Besides the Google and Yahoo! marketing credits mentioned earlier, iPage customers also get numerous exclusive deals with big names like RatePoint, Carbonite, VeriSign, and so on. By signing up with iPage, you'll get 2GB Carbonite backup solution for free (great value!) and a 60 days free trial on RatePoint Newsletter Manager.
6. More than just a web host
iPage, by the way, is not just about web host. As mentioned earlier, the company offers everything a website needs – from web hosting to website mangement, email hosting, domain registration, e-commerce services, website scripting, as well as web marketing. These features are extremely convenient for business owners who wish to expand their business online (but do not have sufficient time or knowledge).
7. Free marketing credits worth $200
At this time of writing, users get free $50 Google Adwords credit, $25 Yahoo! Marketing credit, $25 Search Engine Services and free couple of other marketing services.
This 'Marketing Suite' alone cost $200 in money value and you can get it all free when sign up with iPage.

8. Free security features worth $100
As iPage customers, you'll get various enhanced website security features including business verification, daily malware scan, daily spam scan, constant network scanning, and the infamous SiteLock system. These features not only safeguard your website against identity thefts and hackers; they are also a good indication to your users that it's safe to shop at your website (yeah I know, it's more like a marketing tool sometimes).
9. New hosting technology
From what I heard, the recent relaunch isn't just about re-branding. It's a total revamp and you can expect more than a website change at iPage.com. If you check out their technology base, you'll notice that they are now implementing high performance load balanced servers, multile gigabit fiberoptic connections of diverse backbones, Cisco routers with BGP4 protocol, as well as NetApp Snapshot data backups. These new hosting techs simply provide better and safer hosting environment you can't get elsewhere.
10. Special Promotion
Lastly, and most importantly, the best reason that you should try them out is that iPage just got cheaper with my special deal with the hosting company (thanks to Paul, the key person working at iPage). Now when you signup with this special promo link, iPage will just cost $1.99/mo for the entire subscription period and that's more than 81% discount from the original $10.95/mo price.
Isn't a good to know you can save more? ?
Well, that's all about iPage for the moment!
Alright, I have threw my 10 reasons why you should test out the new iPage hosting service. Now it's your turn. Anyone tried them out already? Remember to leave your comments on how they are doing and help out others who're still unsure about iPage.