There are no coupons to use when renewing domain names at GoDaddy and many will choose to transfer to a different provider for a better price. The good news is that we have a way of renewing .com domain in GoDaddy for just over $9
How to renew domain name at GoDaddy just only $9?
This method uses the GoDaddy domain name discount program for the Indian market with currency INR ₹. Now let's go!
Visit GoDaddy here . Choose your domain, you need to renew it. At the Shopping Cart step before making a payment, change  Country / Region to India / English as shown below to change currency from USD $ to INR Rs.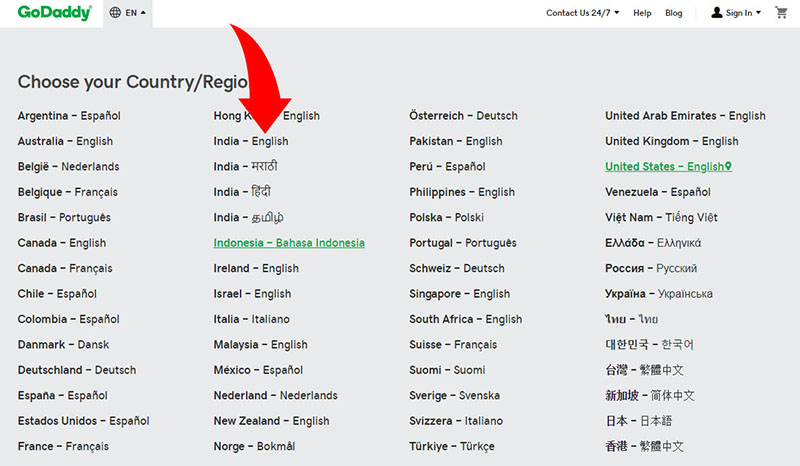 You will immediately see that the amount you need to renew is reduced by 27% to ₹ 699.00, plus ICANN to  ₹ 711.00 (approximately $ 9.6). Very cheap compared to the $ 15.17 (£ 349,000) fee?
This trick applies to domain .COM /. NET / .ORG / .INFO. The current renewal fee of GoDaddy is quite high, so use this method to extend the domain, saving significant budget.
The disadvantage of this method is that not using PayPal payment, You can only use Visa / Master.
You can find more GoDaddy coupons on this link.
Wish you success in domain renewal.