HawkHost Reviews: Get Hosting, Vps, Dns & Save Up To 50% OFF
It has never been easier for you to kick start your online business plan thanks to HawkHost. With high-performance hosting services and web kits, which belong with brilliant services and powerful tools, this is one of the best choices for your purchases. For equitable HawkHost reviews on hosting, VPS, DNS, and latest news about HawkHost coupon codes and renewal coupon keep scrolling down now.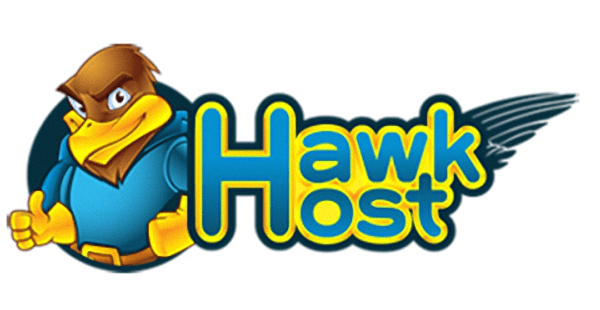 About HawkHost
HawkHost was founded in 2004. It is a reliable provider of shared hosting, semi-dedicated and virtual hosting, reseller hosting in Dallas, New York City, Los Angeles, Singapore SG, Amsterdam NL, Toronto CA, and Hong Kong. HawkHost has extensive knowledge of software development and web hosting to create trust-worthy self-sustaining solutions.
HawkHost believes that a good hosting solution is one where the services themselves know the way to get out of common problems. The company also monitors the health of all servers every minute to be informed of any potential problems.
No matter if you are finding an interesting domain name for your site or you are after reliable hosting services to manage your sites, HawkHost is the right choice for you with complete web kits. Just take a look at the list of all available solutions and pick up the best one to make your plan come true.
Never let your budget stop you from your ideal solutions when you can take avail of HawkHost coupon codes and promo codes such as HawkHost renewal coupon, HawkHost 50% off, or HawkHost Black Friday to make your purchases without paying for the full price of the plan.
HawkHost services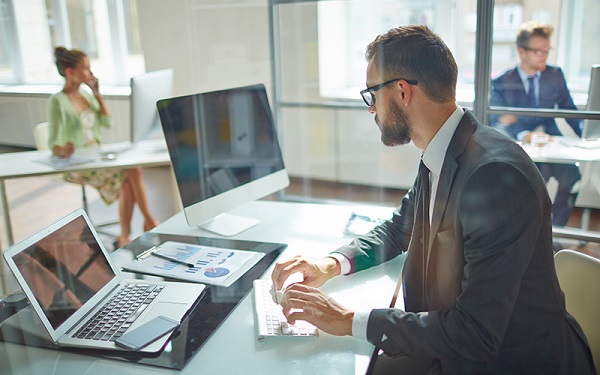 At HawkHost, you can get a vast array of services, tools, and solutions for your site. Whether you wish to build a professional site for your business or you are planning to create an interesting blog to share your stories, pictures, or others, let HawkHosta fulfill your wishes.
In case you still don't know which service to pick up, read on HawkHost reviews on top services, and make the right decision.
Read more: Hosting Promo Code: How To Get Best Hosting Service & Faqs
HawkHost offers two plans for shared hosting include:
Primary: starting at $2.99/mo
10.000 MB SSD disk space
Unlimited databases, bandwidth, domains
Free migrations
Free unlimited SSL certificates
Free Memcached server
Professional: starting at $7.99/mo
Unlimited SSD disk space
Unlimited databases, bandwidth, domains
Free migrations
Free unlimited SSL certificates
Free Memcached server
As HawkHost reviews, these are the fantastic features when getting shared hosting plans at this hosting provider.
Money-back guarantee: HawkHost offers a 30-day money-back guarantee on all shared hosting accounts. In case you are not happy for any reason, let HawkHost know, and they will refund you.
24/7/365 support: All shared hosting plans at HawkHost include true round-the-clock support. No matter if it is 3AM or the middle of your working day, HawkHost has a well-trained staff available to help.
99.9% uptime guarantee: HawkHost has fully backed by SLA so that they can promise all customers and users at least 99.9% uptime.
Beyond experienced: HawkHost has been around since 2004. The company has rich experience in offering the best hosting possible. HawkHost devoted, experienced, and committed to offering to succeed sites.
Read more: GoDaddy 99 Cent Domain Promo: Best Domain Names & FAQs
Free migration support: HawkHost has a 24.7 migration team that is always ready to help you move from your old host. In case you already have domain names, HawkHost will help transfer and restore your account totally free.
SSD powered: No one wants a slow website. HawkHost includes enterprise-grade high-performance SSD storage for free on all hosting plans. Now you can get fast and smooth websites as you wish without paying extra coins for bandwidth. It is a great choice especially when you wish to make promotional plans and have a huge amount of traffic.
1-click application installer: as HawkHost reviews, the company provides a one-click application installer that will help you up and running in minutes. This is an amazing selection especially for beginners when HawkHost supports hundreds of applications such as WordPress and Magento.
Cloudflare Optimized: HawkHost is an official CloudFlare partner, the datacenters of HawkHost are CloudFlare optimized. The good news is Cloudflare is 100% FREE, enables easy, and could provide your sites with various performance improvements.
HawkHost VPS
HawkHost also offers wonderful cloud VPS hosting from $5 per month. You can compute your location and pick up an appropriate VPS hosting plan for your site.
You can pick up your plan from 5 basic choices including:
1GB DAL: starting at $5/mo
20.000 MB SSD Disk Space
1GB RAM
1 TB bandwidth
1 CPU Core
Full Root Access
2GB DAL: Starting at $10.
40.000 MB SSD Disk Space
2GB RAM
2 TB bandwidth
1 CPU Core
Full Root Access
4GB DAL: Starting at $20/mo
60.000 MB SSD Disk Space
4GB RAM
3 TB bandwidth
2 CPU Core
Full Root Access
8GB DAL: Starting at $40/mo
100.000 MB SSD Disk Space
8GB RAM
4 TB bandwidth
4 CPU Core
Full Root Access
16GB DAL: Starting at $80/mo
200.000 MB SSD Disk Space
16 GB RAM
5 TB bandwidth
6 CPU Core
Full Root Access
Based on unbiased HawkHost reviews, you can get numerous advanced features when purchasing VPS plans at HawkHost.
Money-back Guarantee: All VPS plans at HawkHost come with a 30-day money-back guarantee. In the event you are not satisfied for any reason, ask customer support to get your refund.
24/7/365 support: In many HawkHost reviews, you can read good feedback about the customer support of HawkHost. They have a knowledgeable support team that always stands by your side to give you help and support in time. Just join a conversation with the customer support team to get detailed directions to solve your troubles.
Complete customization: You should know that all HawkHost VPS plans come with full root access. It is available for you to configure, tweak your environment, and customize as your demands.
cPanel/WHM Powered: you only need to pay for $10/mo to get complete control over your VPS with cPanel/WHM. It has never been easier for you to build and manage all your sites thanks to HawkHost cPanel.
Advance choices at HawkHost
Easy to use control panel: HawkHost offers easy to use control panel so that you easily start, stop, rebuild or reboot, and more with just some clicks. As HawkHost reviews, it has never been easier for you to get control of all your sites.
Free migration support: You don't need to pay extra coins for migration when you have your own domain name. The customer support is available 24/7 to help you transfer your domain. And it is free for you to make your transfer from any providers for the HawkHost. It is no need for you to find coupon codes or promos to save extra coins when you wish to transfer your domain names.
Tips to get HawkHost services for less

HawkHost offers a wide choice of hosting services and domain plans for you to get ready to make your plan come true. It seems great when you can make your purchases without paying a bundled amount of money. And these are the top-secret tips and tricks for you to get HawkHost hosting, HawkHost VPS, or DNS to come at a discounted price.
Shop with HawkHost coupon code
Firstly, you can get your total cut off a huge amount of money when taking avail of HawkHost coupon code, promo code, and deal. You only need to search for available HawkHost coupons and promos and apply them to your plans to enjoy your savings. HawkHost is generous in offering sales and discounts, just google to find out all the current choices of coupon codes for HawkHost.
Please keep in mind that:
All HawkHost coupon codes such as HawkHost Black Friday, HawkHost 50% off, or HawkHost renewal coupon are only available for a short time. Use your ideal coupon right after you select.
You only get your order fixed for a cheaper price in case you make your purchases with a suitable HawkHost coupon. Check the T&Cs of the discount carefully before adding to your shopping cart.
Only pick available HawkHost coupon code from a reliable website to make sure you can get extra bucks put back to your budget.
Find suitable solutions
Based on HawkHost reviews, you can save a huge amount of money in case you choose a suitable plan for your site. You only need to catch a glimpse of all the on-order plans and choose the best one to pick up. Please check the duration of your plan, the longer it is, the cheaper on average you have to pay for your solution.
Besides, read HawkHost reviews carefully to make sure you choose the plan that contains all the services and tools you need. Make sure you don't pay for what you don't need and don't cost extras for what are essentials.
Make your purchases at seasonal sales
HawkHost not only joins all seasonal sales but also provides fantastic sales and deals for you to get your plans to come at a better price. Choose to join the mail list of HawkHost to always keep up to date with the exclusive and secret HawkHost coupon codes and promo code around the year.
How to renew my hosting account?
When using hosting service at HawkHost, your hosting will be automatically renewed except the case that you submit a cancellation request through your client area. HawkHost has a billing system that will generate your renewal invoice 7 before the renewing day and send a notification email.
In case you wish to renew more than 7 days, contact the billing department of HawkHost and they will manually generate your renewal invoice.
Besides, you also have a 7-day grace period after the invoice due date before HawkHost suspends your account. Let HawkHost know if you need more time and the company can provide an additional extension.
How to save bigger with HawkHost renewal coupon?
It is simple for you to save your extra coins when renewing your hosting service. In case you still don't know how to use the HawkHost renewal coupon, follow the instructions below.
Step 1. When you receive notification from HawkHost, search for the current HawkHost renewal coupon and HawkHost coupon code, promo code, and discount.
Step 2. Choose the suitable HawkHost coupon code, copy the code if provided.
Step 3. Browse the HawkHost.com website, sign in your account, and choose to pay for your bill.
Step 4. Enter your HawkHost promo code to the box required at the checkout.
Step 5. Redeem the HawkHost code and get your bills cut off a huge amount of money.
Step 6. Securely finish your transaction.
Last message
Hope these HawkHost reviews and information on how to save bigger with HawkHost coupon codes and promos can help you find the way to save bigger on the best plan for your site. Keep in touch with our site to always get updates on the latest news on web kits and services.