Q1: HostGator have been in the hosting industry since year 2002; can you tell us how the company started?
Absolutely. HostGator was founded in 2002 when Brent Oxley (HostGator's founder and current CEO) started the company in his dorm room with about $1,000. At the time, Brent was a student at Florida Atlantic University and a webmaster and had a few extra servers, so he decided to make use of the servers and start a web hosting company. His side venture took off and Brent later dropped out of college to run it full time. Now, almost seven years later, the company that Brent founded in his dorm room occupies a four story office building in Houston and has almost 200 employees.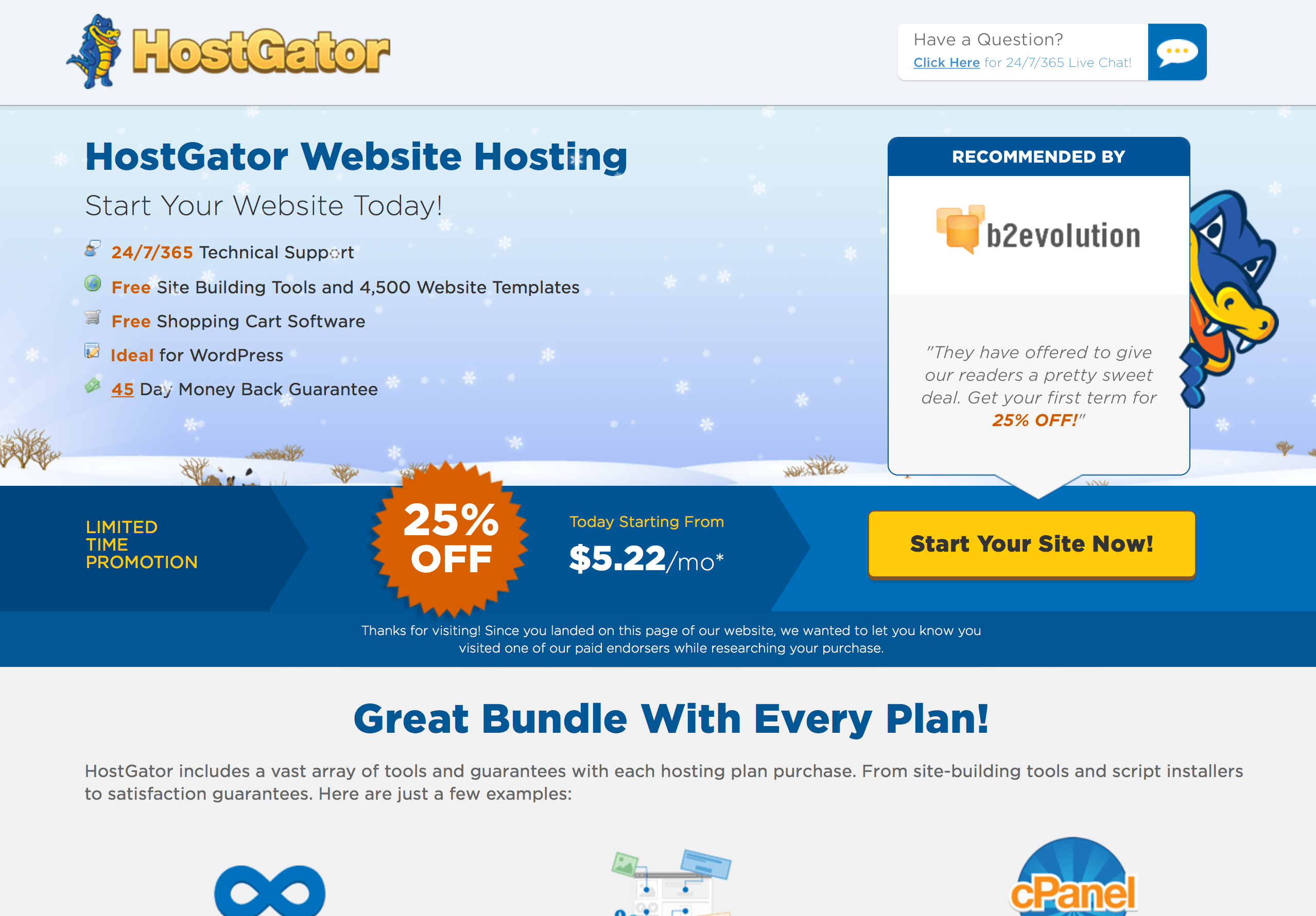 Q2: Web hosting industry is competitive and yet HostGator ranked #21 on Inc. 5000* fastest growing companies in America. What's the secret of the company success?
If Brent, myself, or anyone else at HostGator could pinpoint what exactly led to HostGator's success, I think we would be tempted to quit our jobs and start writing books.
In all seriousness, I think HostGator has been successful because it has innovated in the industry while at the same time keeping to its roots as an honest web hosting company that strives to deliver personal service. This seems paradoxical, but if you think about it, it makes sense.
We were one of the first companies to offer free billing systems, one of the earliest companies to offer free web templates, one of the first companies to offer unlimited addon domains with shared hosting accounts, and one of the first companies in the industry to offer free SSL certificates and toll-free numbers with select plans.
At the same time, though, HostGator has maintained a fanatical commitment to honesty and fairness, Brent continues to be available to customers that ask for his help, and the company as a whole continues to be committed to be providing the best service possible.
Q3: There is nothing but good words about HostGator customer support. What sets HostGator supports apart from the rest?
Customer service is really multifaceted, so it is hard to identify a few things that set us apart, but I do think there are a few aspects of our support offerings that set us apart from our competitors.
The constant and consistent availability of our support team is extremely valuable to customers. We can help customers over three mediums at literally any time of the day or night. At HostGator, technical support, billing, sales, transfers, abuse, etc. are available 24/7 and this is not especially common in the hosting industry.
We also work hard to ensure the people we hire are not only qualified to help you, but happy to do so. We do our best (and almost always succeed at) to stay patient and put things in terms that any customer can understand.
Perhaps most unique to HostGator is the availability of our senior management team. There are very few companies our size (almost 200 employees, tens of millions of dollars in revenue, etc.) with a CEO who personally helps customers on a daily basis.
Q4: HostGator is hiring recently and Brent Oxley even put up a blog post* looking for job applicants. Is HostGator seeing any impact from the recent economy down trend?
The economic downturn has affected everyone in some way. We wanted to see more job applicants, but that hasn't happened to the extent we hoped it would. Our overall sales have been going up and our company is continuing to grow very quickly, but there are a lot more factors involved with that growth and success than just the country's (or the world's) current economic conditions.
Q5: The Toll Free Number for Business Plan* customers is a stunner. What else should we expect in the near future?
We also want to include a virtual fax feature where our customers could be sent faxes in a traditional way and receive them via email. Technologically, we're able to do this, but there are some legal barriers standing in our way that we are looking into at this time.
We currently have a partnership with VOIPo, which is a voice-over-IP company and we're talking to them about possibly starting a reseller voice-over-IP offering. This might be a while off, but it is something we are thinking about and looking into.
Q6: Is 'Cloud Hosting'* in any part of HostGator's future plan?
This is a question we've been asked before. Because web hosting is a technology, it tends to move fast. At HostGator, we aren't trend obsessed (our business model hasn't changed much since we started), but that doesn't mean we aren't paying attention or innovating.
With that in mind, cloud hosting is definitely a popular topic in hosting right now. We haven't explored it in much detail, but it is also something we are watching. We still think it is years away from competing with the traditional shared hosting services that we do provide, but it is a technology worth watching and looking into as time goes on.
Q7: Your shared hosting plans offer unlimited disk space and bandwidth now. Should customers be concerned by overselling? Will this affect their websites performance?
Overselling in the hosting industry is not really an issue as long as it is managed properly. We monitor the performance of our servers extremely carefully and if servers are looking like they are experiencing any performance problems, we address them immediately.
Q8: Moving from a web host to another can be pretty painful. What can HostGator do for customers who wish to switch their web host to yours?
We will transfer their accounts from their old web host to us for free! We also have a great guide about how to move to a new web host with zero downtime and make that available to all of our new customers. Our transfer team is a great resource for new customers and they definitely help make the process of switching to a web host seamless.
Q9: For those who wish to start up their hosting business – how can HostGator reseller web hosting helps? Why choose HostGator reseller hosting plan over others?
We are a world leading reseller host and there aren't many companies that know the business better than we do. Our plans make it simple and affordable to start reselling web hosting.
Our reseller hosting plans provide plenty of space and bandwidth at an affordable price, free website templates, a free billing system, a free eNom reseller account for domains, and a lot more. We of course back all of that with our 24/7 support and a great network of resellers ready to help and answer questions.
Q10: Thanks for your time. Is there something else you would like to add?
You're very welcome! Feel free to contact us if you have any questions or concerns. We're more than happy to help.