Any control panel should also have  File Manager, a tool used to manage files directly on the web. However Sentora no default File Manager, but you can follow the instructions below to install this module.
This is a customized version of the source code  JoomlaXplorer famous, so you'll easily be used immediately. I had to try, File Manager supports processing of all common tasks, including compressing and decompressing ZIP files.
Installing File Manager for Sentora
– First take SSH login to the server and then add the repo sentora.hocvps.com :
zppy repo add sentora.hocvps.com
zppy update
– Add module File Manager
zppy install filemanager
– Then go to page management Admin Module, enable  File Manager for all user group and click  Save changes to save: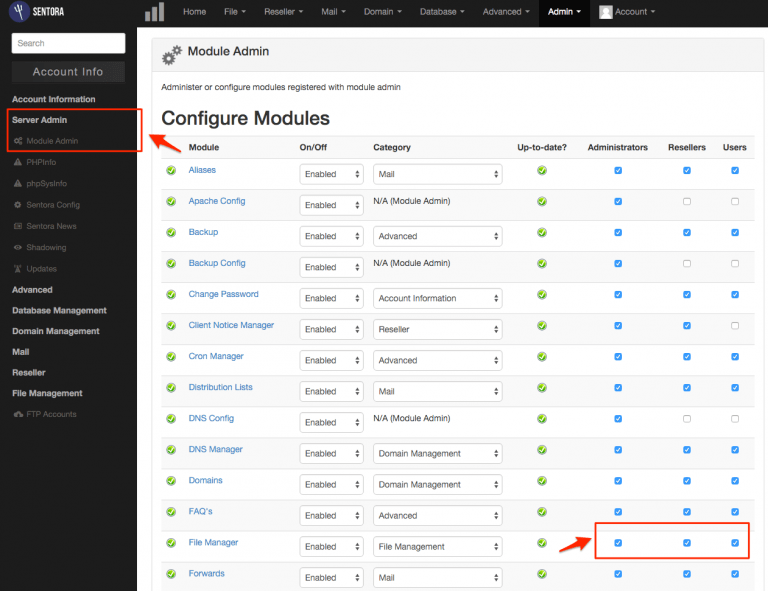 – Finally, you go directly to the link  http://panel.domain.com/modules/filemanager/ (rather panel.domain.com managed by Santora your link) to finish installing the File Manager. If not done, you will be 404.
From now on, in the next File Management FTP Accounts, you will see that another tool is the File Manager, click on it to start using File Manager.
Thanks for hocvps for this post