Cpanel has Softaculous Apps Installer , Sentora has  Sentastico Package Installer  , It will install automatic batch applications with just a few mouse clicks.
Sentastico installation support many applications, including a number of common names, such as WordPress, Joomla, Drupal, phpBB, PrestaShop, Magento …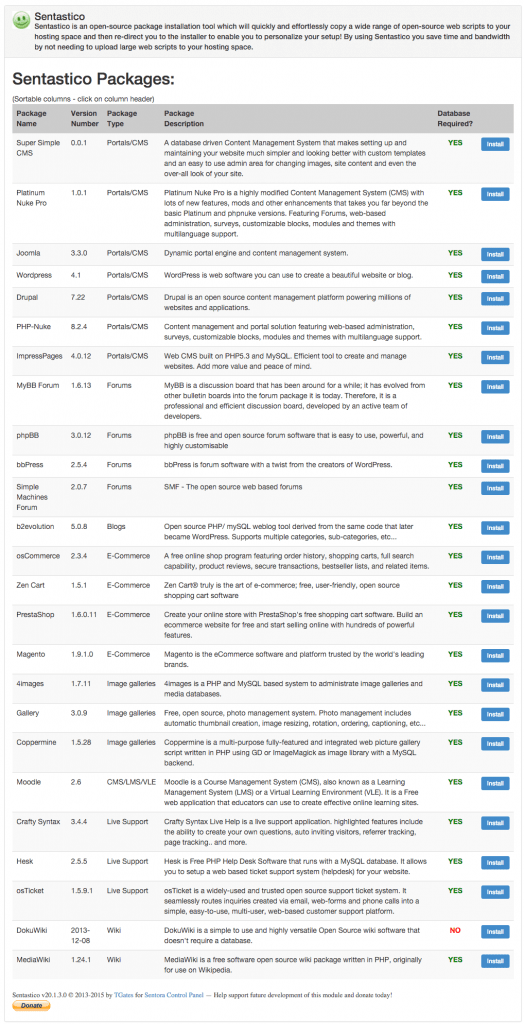 Install Package Sentastico Installer
– Add repo sentora.hocvps.com :
zppy repo add sentora.hocvps.com
zppy update
– Install module Sentastico
zppy install sentastico
– Then you are in Server Admin> Admin Module to enable Sentastico

– Now at the Home page, you will see the Sentastico icon under Advanced category. Click on it to start selecting and installing applications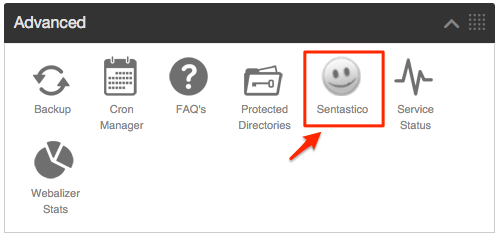 Thanks to Luan Tran / hocvps for this post !