OVH has a big discount for all VPS models including VPS SSD, VPS CLOUD, and VPS CLOUD RAM. You can register now for getting the price only from $3.35/month. Pay annual then you will get saving $13.44.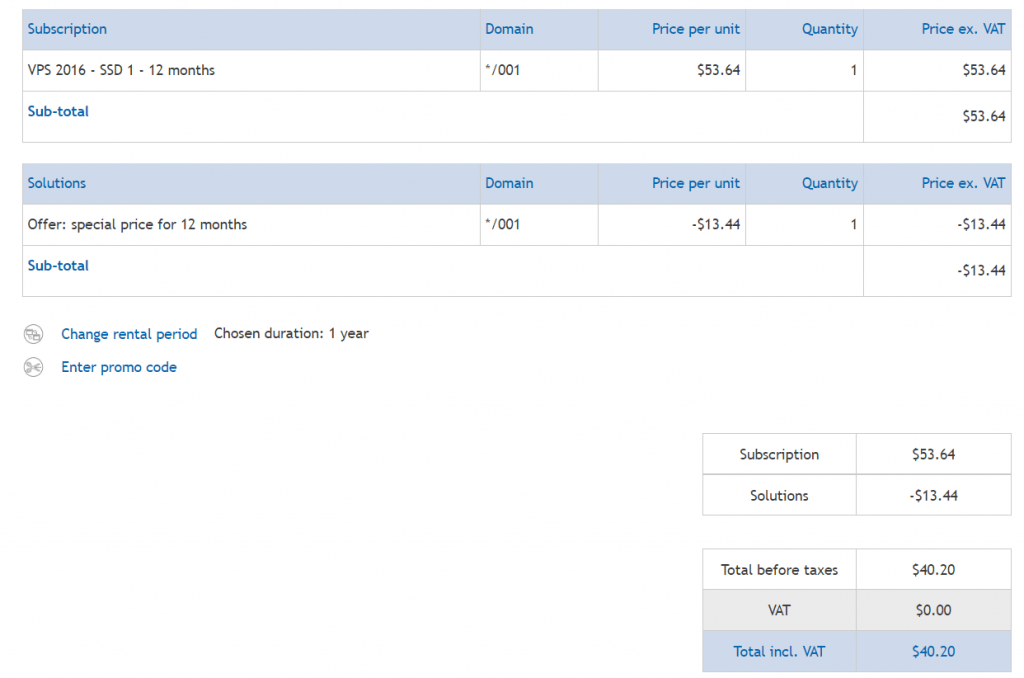 Ovh Coupon and Promo Codes
All  VPS SSD, VPS CLOUD, and VPS CLOUD are being reduced by $ 1.12 a month when you order and pay by the year. Lowest package price VPS SSD 1 only $4.47/month $ 3.35 / month only, is configured always delicious:
OpenStack KVM
1 vCore(s) 2.4 GHz
2 GB RAM
10GB SSD
Local RAID 10
OVH's VPS SSDs are quite cheap, so it's rare to get a discount like this, so try the VPS SSD. VPS CLOUD is based on OVH's Cloud platform, which costs a bit more than the typical VPS.
OVH is among the top VPS providers to use when they want to deploy satellite site system for SEO.
View details and register here.