Giga-International was the first name of Contabo when the company was founded. They changed company's name to "Contabo" at the beginning of 2013. They started out as a small hosting company in Germany but with the right development, now they are a big company in Germany and in Europe. The first time in 2009 they expanded a large data center in Munich with 4000 servers, followed by a second data center in Nuremberg in 2014 with 10.000 servers.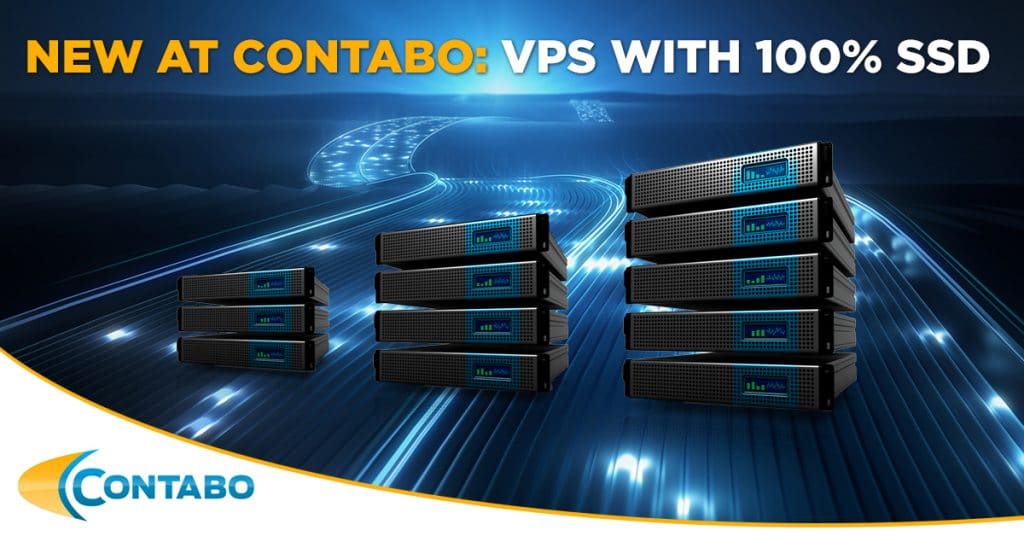 With the policy of always putting customers first, Contabo now has a lot of customers and they always feel the service is very good for them. There have been no complaints about the quality of service for many years. In the present day with the products are extremely good prices many customers have to say that: "The best value of VPS I have found – the VPS deal is so great – a lot of space, a lot of Ram, very fast, and the support is quick to respond .."
Contabo VPS Hosting & Dedicated Servers Review 2018
There is not much to say about VPS packages at Contabo.com. With a large amount of RAM and storage plus the reasonable price, the current time of choosing VPS at Contabo is extremely optimal.
You can choose VPS M with only 6.99 Euro/month for all Linux and Windows OS. With 6GB Ram and 500 GB HDD + SSD-boosted, you can install any OS and Control Panel.
(*) You will get free 1 month when you pay 12 months all VPS plans.
You should buy 3 months. 6 months or 12 months for getting discount 25%, 50%, and 100% monthly fee. All packages information above. Click on the GREEN BUTTON to buy.
As always, Contabo plans include virus scanning and DDoS protection, which helps you recognizes 99% of all attacks. The VPS control helps you Stop, Start and Reinstall OS with just 1 click.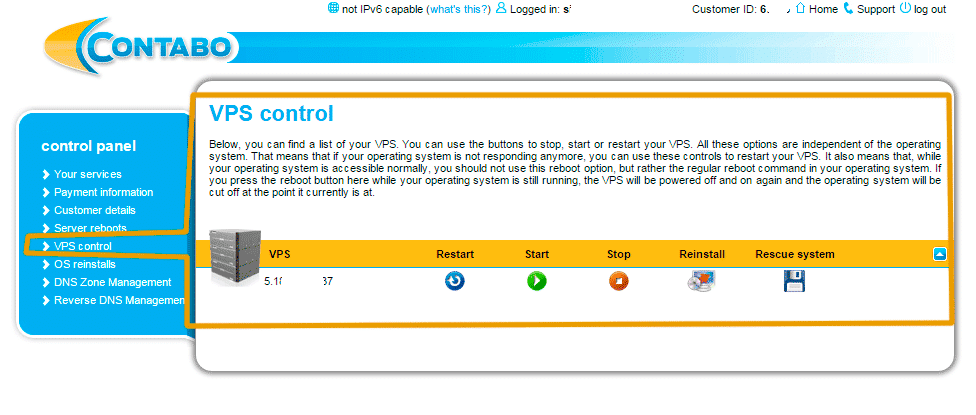 Contabo Web Hosting
Contabo Web Hosting has 4 packages from M to XXL package. With the price from 2.99 Eur up to 9.99 Eur / month. If you do not need too much storage and only run small blogs then you can use M to reduce the cost. With all the packages, Contabo offers free domain name associated with each package. You will get 2 domain names for free if you buy XL package and 3 domain names if you buy XXL package.
All Web hosting packages are included 1 Click to install. Watch more here!
Dedicated Server Packages
Dedicated servers at Contabo are stable and extremely reliable. And especially with the cheapest package for beginners, Contabo has Dedicated server Stater package only 39.99 Euro/month. With this package, you get an Intel Core 2 Quad (4 x 2.40 GHz), 8 GB of ram and two 400GB x2 hard drives.
Starter plan only 33.99 Euro/month but have setup fee one time
You still have unlimited bandwidth, Root access, Reboot web interface, OS reinstall console as normal packages but You will cost 99 euro for setup fee for a one time. Click here for buying Dedicated Server Stater.
If you have a question about any product, please contact their support department.
TELEPHONE: (+49) 89356471770
( from 8 am to 11 pm UTC+2)
E-MAIL:SUPPORT@CONTABO.COM