Vultr is a global provider of cloud services that are trusted by many. With so many promotions, it is not hard for you to start using the service here.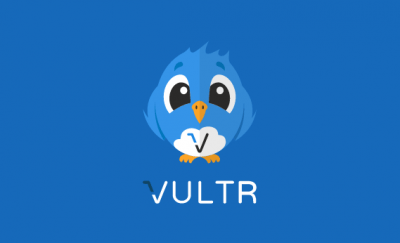 The price here is quite cheap, good quality VPS, high uptime, that is why Vultr has a large customer base and we recommend. The most attractive package for only $ 3.5 / month is 512MB of RAM, 500GB of bandwidth is fine.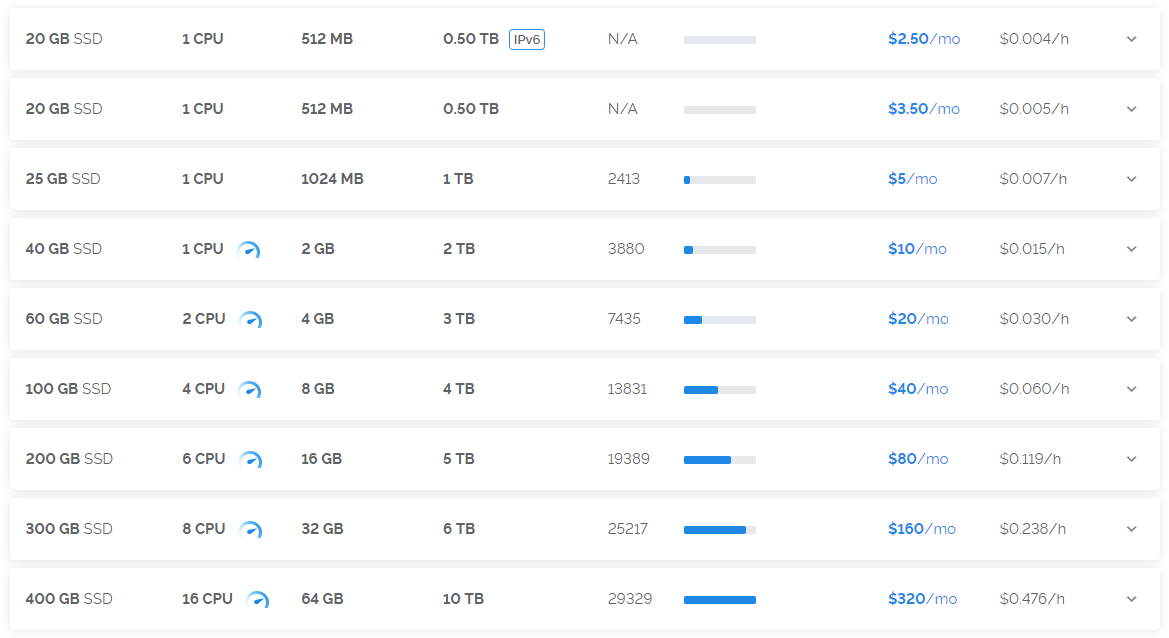 Vultr's data centers are available in 15 cities around the world, especially in Singapore and Japan, where download speeds are fast in South East Asia.
Another feature is that Vultr's VPS installs Windows, all versions of Windows Server and Windows 7 to Windows 10. The price is similar to the Linux packages that use Windows at Vultr are the most economical solution available today. Very few vendors allow the installation of Windows like this.
Vultr coupon codes: get free $103
1. Get $100 Free Credit
This is the most attractive offer from Vultr. when you sign up for a new account using this promotional link and recharge your account, Vultr will immediately give you the amount of money, up to $ 100.

How to get this incentive of Vultr?
Simply click on this promotional link, sign up for a new account and proceed to recharge immediately. Vultr will donate the amount of money you deposit, doubling the amount you receive, up to $ 100.
This amount will expire in 12 months, the monthly bill will be 50% from the deposit, 50% from the donation. Exit gradually until the end of Free Credit this one.
If you do not have an account then please register quickly because the program will end very quickly.
In addition, you will continue to use the Vultr and Twitter connection, so the total amount you receive is up to $ 103.  sign up now!
Note: the duplicate account does not receive Free Credit and may be suspended so do not create multiple accounts.
2. Discount 60% Bare Metal Server, give $ 100 trial
To encourage users to experience the new service –  Bare Metal Instance, Vultr has launched a 60% discount program and donated an additional $ 100 Free Credit Trial.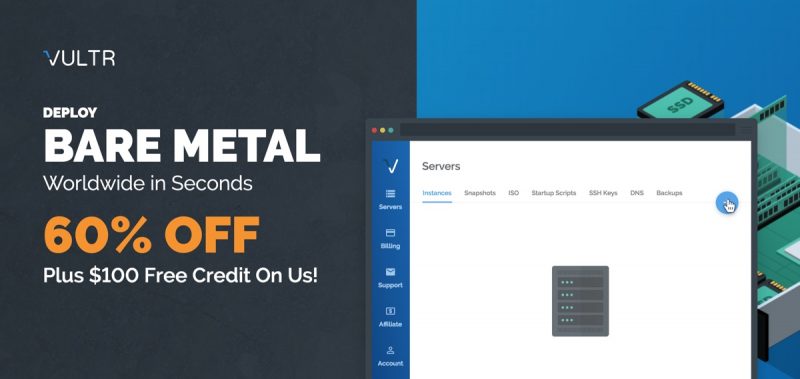 The price of this service is as  low as $ 300 per month, but with a 60% lifetime discount, you only pay  $ 120 per month.
The $ 100 credit will only be applied to new accounts registered for this promotion, only for Bare Metal Server, equivalent to nearly 1 month for Free. Not applicable for VC2 and other services.
3. Connect Vultr to Twitter for $ 3
Just sign in to your Vultr account, click and you will receive an additional $ 3 from Vultr.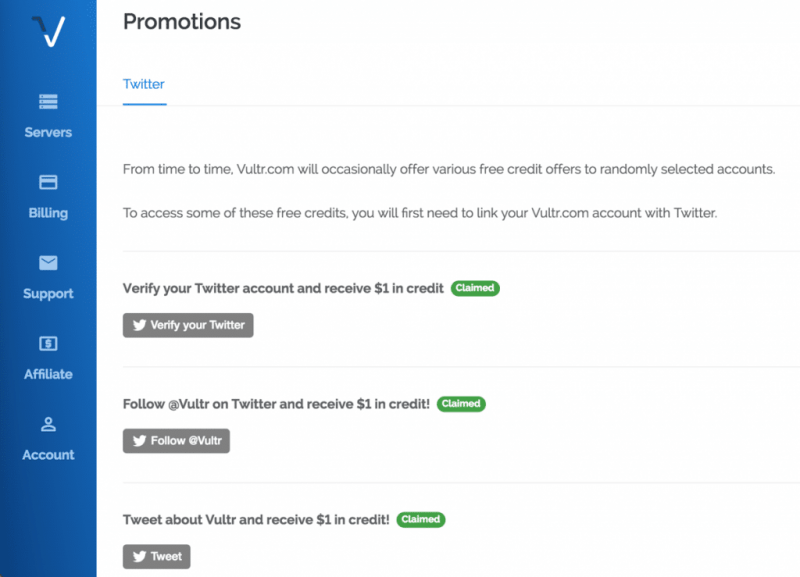 This is a promotion dedicated to Twitter users, apply for both old account and new account so you remember to check and accept credit.
Visit Vultr here.
Note
Your bank account will be charged $ 2.5 to validate the card information, and then a few weeks will be automatically refunded.
If you get the message This card is not Eligible for free credit promotions ie your bank card is not accepted, it should go through another card until the card then add it.
When Deploy VPS can take a few minutes to complete, to monitor the progress of the click on the View Console button in the VPS management.
Good luck to you! Need help, please leave a comment.