A huge downside to the WordPress Hosting package $ 12 per year of GoDaddy which is no File Manager tool. However, it is much simpler with the following plugin.
Install File Manager for GoDaddy WordPress Hosting
The convenience of File Manager is that you can perform Zip / Unzip operations directly on the web. Now just compress the data as a Zip file and upload it, unpack it. Save a lot of time compared to uploading individual files.
In addition, file manipulation using this plugin is faster and more stable than sFTP connection.

File Manager is a WordPress plugin that makes it easy to integrate File Manager into WP Admin.
To install File Manager, in the WP Admin screen , go to the Plugins menu , Add New and then search for the File Manager keyword , click  Install Now  and then  Activate  to enable the plugin.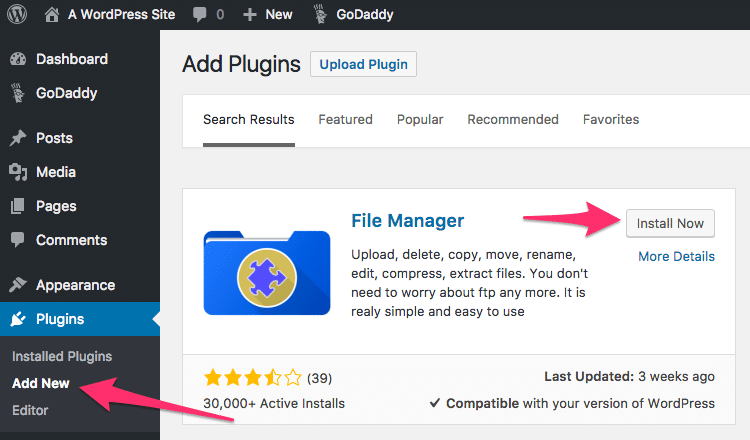 Immediately you will see in the left pane there is a File Manager menu  . Click on it to manage the file, the interface will look like this: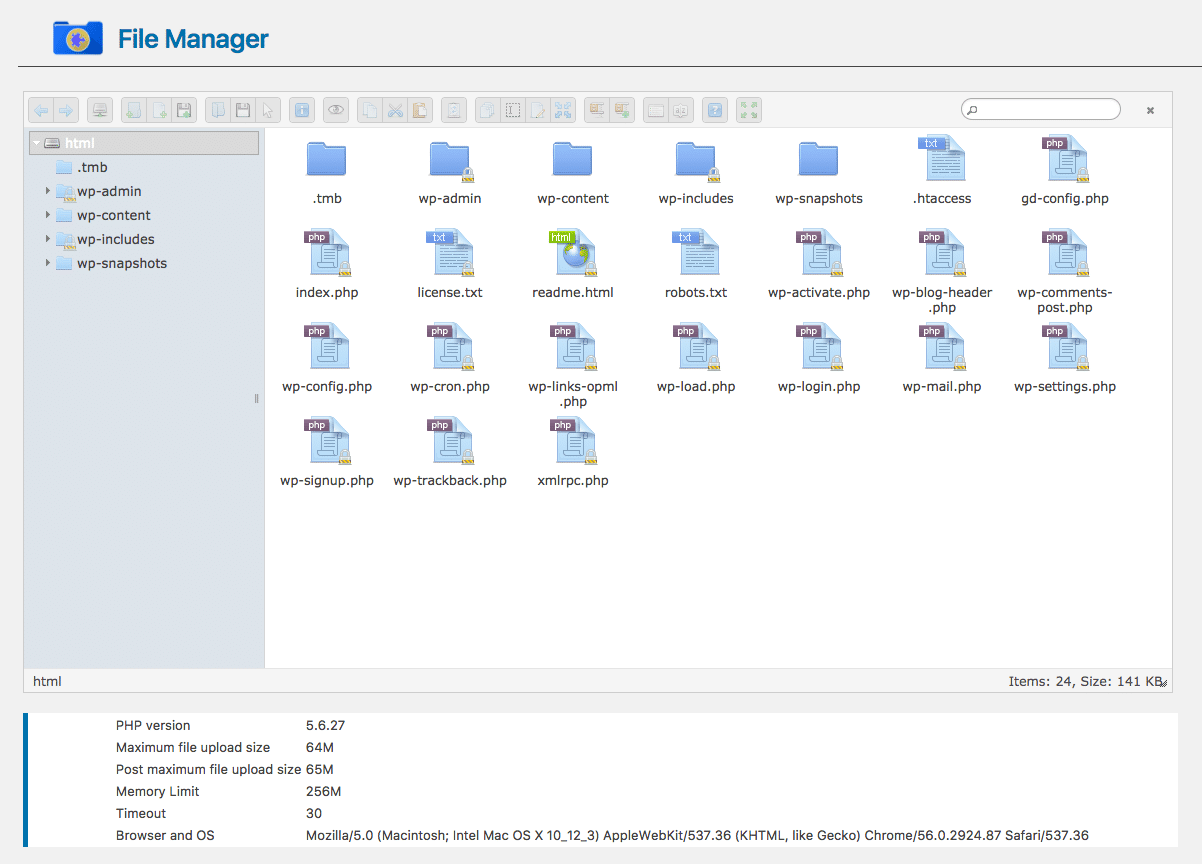 Now you can freely upload / download or compress / extract directly in WP Admin.
Note, to secure WordPress so some folders as wp-admin, wp-includesand the system files do not work offline.
Good luck.