iPage.com is a hosting company that focuses mainly on shared web hosting services. The name 'iPage' has been online for more than a decade and in their words the iPage team is lead by group of industry veterans who some of them are "founders of the industry". It's worth noting that the management behind iPage, Endurance International Group (EIG), currently manages more than 2 million domains (alongside with other host name) with more than 800 staffs in 6 different locations.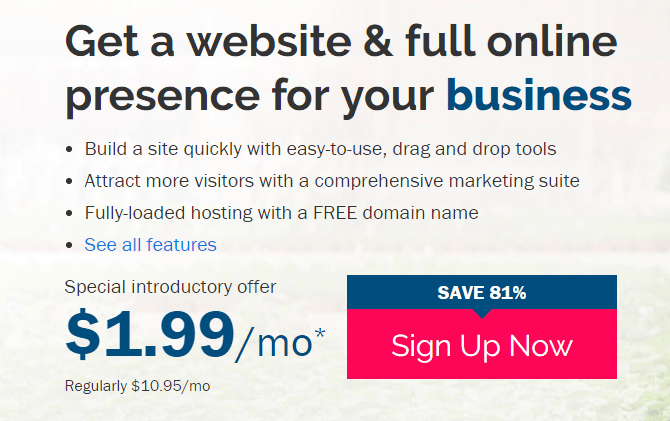 his post was first published in April 2010, many things have changed in the past three years. For example, Endurance International Group (EIG) had spent millions and acquired half a dozen big names in hosting industry, including Hostgator, BlueHost, JustHost, Hostmonster, and so on.
Although I still recommend iPage to most budget hosting finders today, there are quite a few new things you should know before subscribing. To learn more (details such as server uptime, my recent hosting experience, latest price discounts, etc), please read my iPage Review here.
Frequent Asked Questions – All you need to know about iPage Hosting
There are a few reasons why iPage is being so popular recently. One, iPage is extremely cheap. Its $3.50 deal (after discount price) is one of the cheapest shared hosting deals you ever found online; and secondly, the web host is especially attractive to those who want a green hosting. iPage is a 100% green by buying renewable energy credits that offset 2,660 tons of carbon dioxide generated by operations.
In this article, we are going to check out some of the frequent asked questions on iPage.
What are my options with iPage?
iPage is all about shared hosting. The iPage Essential Plan offers unlimited hosting space, data transfer, and addon domain at a price of $3.50/mo.
Do I get any trial period with iPage hosting?
Yes, iPage customers get 30 days full refund trial period upon signup. In the same time, iPage also protects its customers with Anytime Money Back Guarantee refund policy. This means if you cancel your iPage account after the first 30 days, you will still get a pro-rated refund.
Is there any differences in term of pricing for different subscription period at iPage?
Can my site get hosted on a dedicated IP address at iPage?
No. Unfortunately iPage does not provide dedicated IP addresses on our platform.
Tell me more about iPage's offer on Carbonite Online Backup.
All iPage users are entitled to 2GB of free backup with Carbonite. Carbonite is a small applications that will search and backup your files when your PC is idle. The backup files will then securely transfered and saved (as an encrypted files) to a remote data center.
Important note: Bear in mind that you will only get 2GB version for free and if you wish to do more than that you'll need to upgrade to the unlimited version, which will cost you $49.95/year.
What're the available payment methods for iPage?
You can pay iPage with credit cards (Visa, Master Card, American Express) and PayPal.
What kind of after-sales support should I expect from iPage and how helpful are the support staffs?
iPage provides customer supports via 24×7 phone, live chat and email ticketing system.
I have been testing on iPage live chat system a few times and unlike some other web hosts, the response rate from the live chat support is lighting fast. My questions were often answered in less than 2 minutes. Nevertheless, I have never tested their phone call support before thus can't comment much on its quality.
How long does it take to have my site online at iPage ?
Your iPage account is activated instantly once the payment is done however it normally takes 24-48 hours for the DNS to propagate.
Can I host adult content on iPage?
Nope. Pornography, as well as other adult contents are strictly prohibited on iPage hosting.
Does iPage provide any free shopping carts?
Certainly – AgoraCart, ZenCart, and osCommerce.
Does iPage support Fantastico?
No, iPage does not support Fantastico. Instead, iPage builds its own auto-script installation feature named 'Install Central'. Install Central is not as comprehensive as Fantastico but in my opinion it covers pretty much all the necessaries.
In brief, here's the list of the scripts supported.
Blogging

WordPress
b2evolution
PixelPost

CMS

Image Gallery

Gallery2
ZenPhoto
Coppermine

Forums

eCommerce

AgoraCart
ZenCart
osCommerce
ShopSite
PowerPay
BoomTime

Wiki

Other Extras

Gregarius
X7Chat
SugarCRM
WebCalendar
Moodle
Open Realty
Can I have my own email accounts? And if so, how many email accounts can I create?
Yes, iPage provides unlimited email accounts. You can create email address with your own domain name. For example if your domain is www.mydomain.com and you can choose any name as myname@mydomain.com. To access your mailbox, you have 2 options which are to read your mail through web based mail client or download the email to your local mail client like Outlook.
Can I synchronize my email account with mobile device?
Yes, you can read your email on mobile devices (like iPhone and Blackberry). All you need to do is to configure your devices to operate with IMAP protocol. Clear instructions to configure the settings are given under the mail client configuration in the web hosting control panel.
Do you recommend iPage hosting?
Yes I do recommend iPage and in fact I think it is one of the best budget hosting services you can ever get online.