GoDaddy is a huge promotion for WordPress Hosting packages for just $ 12/year , plus a free domain name .COM  .ORG .NET. It is enough for you to have a WordPress site designed by yourself, Today I would like to guide you to register this WordPress Hosting package.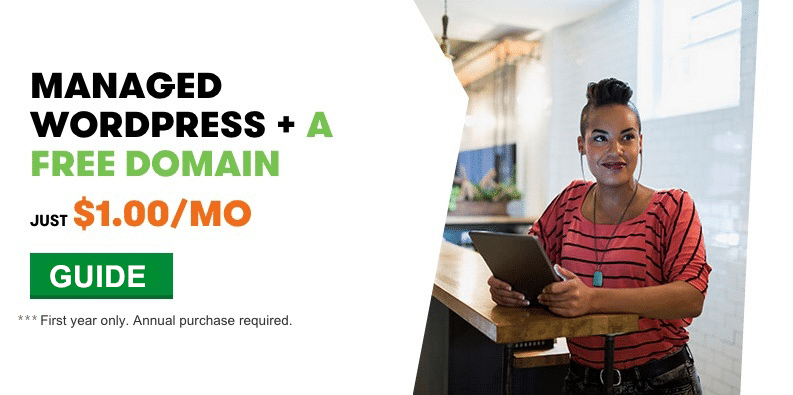 How to Register GoDaddy Managed WordPress Hosting $12/year?
With this promotion, you will take $ 1 / month to use the BASIC Managed WordPress package, although it is the cheapest package that also supports many features such as firewall, antimalware, anti-DDOS, sFTP, phpMyAdmin. Built-in cache, daily backup, easy restore.
You can freely upload the theme/plugin you purchased with this hosting package.
Installation is very simple, just a few clicks you have a sales page WordPress or personal blog designed by yourself without too much technical knowledge.
During this time you only need to register any Managed WordPress Hosting package for a minimum of 1 year. You will receive a free .COM .NET .ORG domain name. So you will only take $ 12 per year to have a professional website.
Guide to WordPress Hosting registration
Step 1 : Go to our site : EasyPromoCode.com and Find GoDaddy Managed WordPress hosting $1 coupon
Click the button below to receive a coupon, to receive a discount at checkout
[linkpromo style='width:auto' class='coupon' title='Click to copy & open site' value='CLICK TO GET COUPON' openurl='http://www.kqzyfj.com/click-8303954-10378493′ question='Use coupon when you finish check out:' answer='cjcwph1′]
Step 2 : Choose Basic WordPress hosting plan »  Click to Configure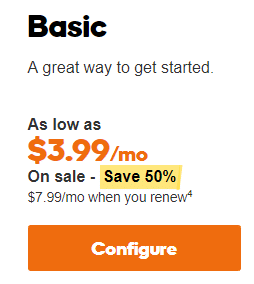 With Basic plan, you will have 1 website, 10GB SSD Storage, 25,000 visits/month and Free domain name included.
Maybe you will see not $ 1 / month because not used coupon discount, you keep calm do the next step. Click continue on non-SSL option and scan and remove malware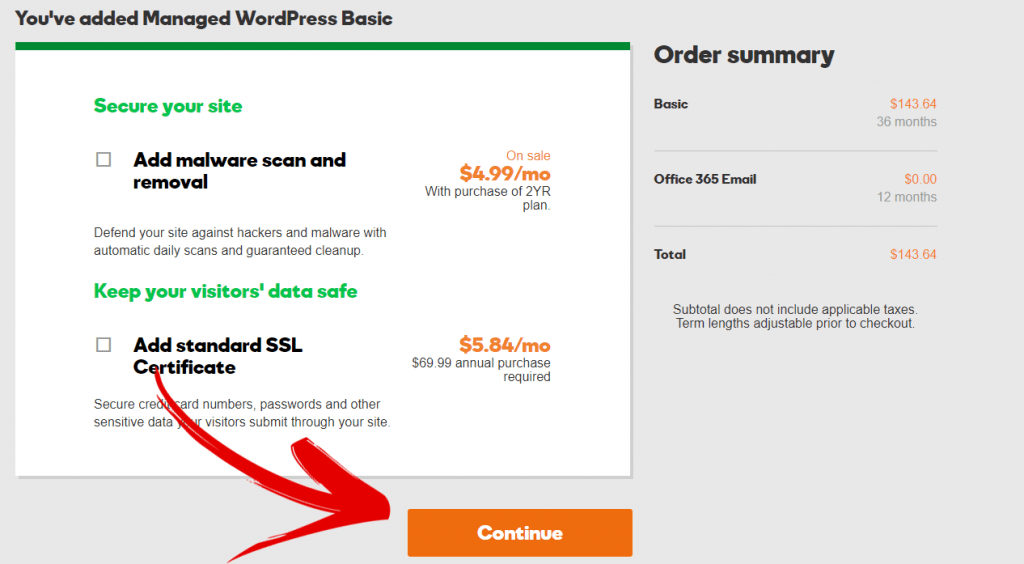 Next you get a free domain .COM .NET .ORG . Enter the domain and type Search .

If the domain is not registered, it will show the available blue button you just click Select and continue

Step 3 : Now it will switch you to Shopping Cart interface
The promo code will be automatically applied to Promotional code. Choose Term from 36 months to 12 months and Domain from 2 years to 1 year then You will see the price will be about $ 12.18 as shown below: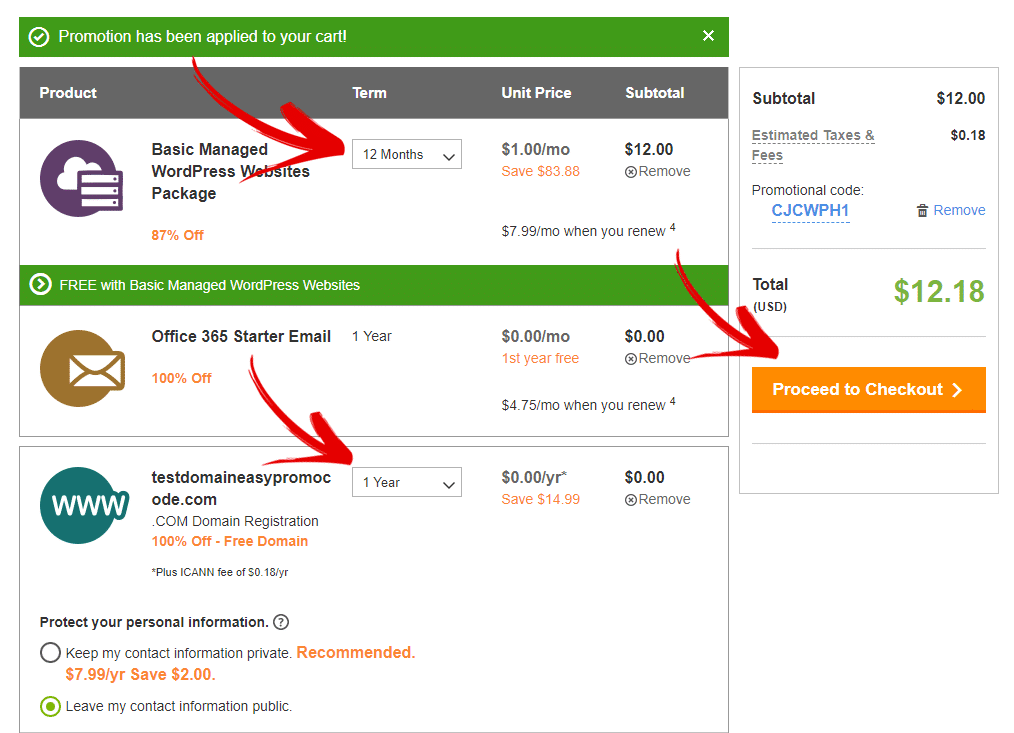 Look at this picture, You can see, you will have Free Domain name, Basic Managed WordPress hosting just only $12.18/year with Tax fees ($0.18) and Free Office 365 Stater Email.
Finally, Click to Proceed to Checkout to Create new GoDaddy account and Finish your order with your Credit Card. After The payment complete, Godaddy will verify your order and send Hosting Account information to your Email. Watch the video for more information :
[su_youtube url="https://www.youtube.com/watch?v=8X_vX03FeNc"]
Good luck to you! If you any question, you can leave a comment or email to us via info@easypromocode.com. Find another coupon, Click here to get more GoDaddy coupons.