In case customers want to build a new website, they will need to buy hosting at first. Hosting is known as the place where your website lives on the Internet. If you intend to use WordPress.org, then this content below is for you. Users should use Bluehost WordPress hosting because of its convenient tools and features, low rates, & beginner-friendly experience. Bluehost provides a lot of selections designed to make it easy when installing third party scripts to customers' hosting accounts. In this writing, you will be guided through the Bluehost WordPress install process step by step. 
Sign up with Bluehost
Keep reading to know the way to sign up with Bluehost
Step 1: Select a hosting plan
First of all, please choose a hosting package to fit your needs. You can have a glance at the list below to know the wide range of hosting services of Bluehost:
Shared Hosting

Dedicated Hosting

WordPress Hosting
In case a customer is not sure which option is perfect for his/her, simply begin with the cheapest hosting package, which starts at only $2.95 a month. And do not forget to apply Bluehost blog coupons, discounts, and deals to save the best. 
Step 2: Create domain names
Please take note that users could receive a free domain name for the first year with all the Bluehost options. So, after choosing the hosting plans, please "Create a new domain" term to select a domain name for free.  
To create a domain name, just type the domain name picked into the search bar. Then, the system will display all the domain extensions / similar domain names available at that time. Just remember that the user could use the old domain name if he/she has already registered this one with a third-party registrar. In this case, please point the domain name to the Bluehost server. 
Step 3: Complete the account details
Then, this company will require users to fill in their personal information including the first name, country, street address, last name, city, state, business name, ZIP code, phone number, & email address to create accounts. In case you do not waste the time, just sign in with Google to speed up this sign up as well as Bluehost WordPress install process. 
Step 4: Confirm hosting plan information
You need this step to check the plan details one more time to ensure the features that you have picked. Besides default features, Bluehost adds several premium 'extras' and additional fees for them. Here are some:
$23.88 a year: Bluehost SEO Tools
$11.88 a year: Domain Privacy Protection
$2.99 a month: CodeGuard Basic
$23.88 a year: SiteLock Security
If you think the features above are not necessary, just remove all of these add-ons to not pay for more charges. Besides, customers could set up how long they want to sign up to Bluehost. Normally, the minimum term is 1 year. However, users have chances to get big Bluehost reinstall WordPress discounts, coupons, and more when committing to register for multiple years.
Step 5: Finish payment details
You need to choose the payment option as well as confirm all the payment details in this step. Customers can complete their payment by using one of the following credit cards: Discover, Visa, Mastercard, American Express, and Amex. Customers can use PayPal to complete transactions as well.
Bluehost supplies you with a 30-day money-back guarantee. So, in case you are not satisfied with your package or the hosting service after using it, simply ask for a refund. In the rest of the cases, Bluehost will set up the customer's new hosting option as well as the domain name. After that, he/she will then get an email along with payment confirmation & the new account details including password and log in.
Bluehost WordPress install 
You could use the regular WordPress dashboard to create your own website. Plus, Bluehost supplies you with the dashboard in the Bluehost area of customers' WordPress dashboard that could support you to get up & run with your website. Here are actions you can do in the Bluehost WordPress install dashboard:
Create a staging environment to check your website
Add new pages and posts

Disable the Bluehost 'Coming Soon' page 

Create an eCommerce store by using WooCommerce

Manage your menus
In general, the Bluehost dashboard is a great tool for the WordPress beginners who might need several directions on how to get began
Step 1: Use the Quick Launch Wizard
You could see the Bluehost Quick Launch Wizard after opening the WordPress dashboard. Just remember that Bluehost Quick Launch Wizard displays after finishing Bluehost WordPress install process. Using this tool is the smart & easy way to start a website. The Quick Launch Wizard allows customers to set up a contact form for the site through the free WP Forms Lite plugin. All you need to do is follow the guidelines in the wizard to start to set up a contact form with WPForms Lite, caching for your website, and the Jetpack plugin. 
Here are the details:
Caching 
This company offers a built-in caching feature. The result is your website will load faster after you activate this tool. As you know, this is so crucial for user experience. 
Jetpack 
Jetpack is known as a multi-functional plugin. It will add help to:
Enhance the security as well as the performance of users' website

Supply social media features

Analyze data about how the audience behaves on your site
In general, The Bluehost Wizard has abilities to support you quickly connect to WordPress.com to activate the Jetpack modules.
Contact Form 
Each site has to equip a contact form to allow your visitors to connect with you as well as support you to rise lead generation. 
Step 2: Select a WordPress theme
One of the crucial steps in the Bluehost WordPress install process is to choose the WordPress theme. Choosing the appropriate WordPress theme is an essential task since this controls how the website looks. Apart from Bluehost Marketplace, customers could find a great number of premium WP themes outsides. Especially, most of them are free. So, please consider thoroughly and browse multiple options before making the final decision. 
Step 3: Install several necessary WordPress plugins
The system also installs a choice of WordPress plugins by default. Here are default plugins:
Jetpack

A Google Analytics plugin

Akismet Anti-Spam

WP Forms Lite

MonsterInsights
Customers could remove any of these available plugins as well as install your own plugins. Keep reading to know about some plugins that you should use:
UpdraftPlus
Please make sure you have your website backed up. This thing will make sure you can restore your site right away in case it is attacked.
Yoast SEO 
This supports users' posts to rank quickly in the search engines. 
Wordfence Security 
Wordfence Security is important since it ensures the site secure as well as safe. Especially, it is totally free with a malware scanner & an endpoint firewall.
Step 4: Start to create & build pages 
You need to build the site by creating content in it. To do it, you need to add the pages. With Bluehost WordPress hosting features, you easily do it. Please follow the guidelines below to add them:
Visit the WordPress dashboard

Choose the "Bluehost Menu" section

Select "Add New Page" under the "Content" part

The Bluehost pages area after you install WordPress
There are many different pages that you could choose to display. Just look at some typical ones during Bluehost WordPress install:
Homepage

Contact page 

Blog 

Portfolio 

About page 
Step 5: Launch the website
The final step in this process is to launch the website. This happens after you finish creating the necessary content as well as customized the appearance of the site. You can see the "Coming soon" page which helps you to activate when installing WP. Please hit "Launch" right into the Bluehost WordPress dashboard to launch when you are ready. Please take note if Bluehost WordPress install not working, simply check the above process one more time or connect the customer support team to get the detailed help. 
Frequently Asked Questions
Tell me about the advantages when taking part in the Affiliate Team.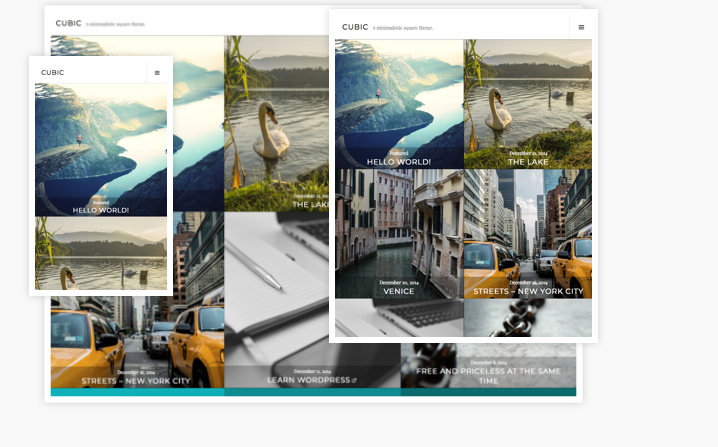 You will get many benefits below if you become a member of the Affiliate program:
Dedicated Team: the affiliate managers of this company are committed to supporting you to succeed. They are always ready to support you all the time. 

Free to Join: it will take you some minutes to sign up. And this process is totally free. You'll receive a unique tracking code for use on your site.

Customized Campaigns: please use the tracking links to segment referred traffic as well as monitor how different activity performs. Just compare campaigns by clicks, conversions, and so on. 
Why choose Bluehost hosting for a WordPress site?
There are many reasons why you should use Bluehost WordPress hosting:  
Options offer bandwidth, hosting, & storage.

Bluehost WordPress install process is easy with one-click WP set-up

This company provides customers with the easiest method to run a WP site.

This is one of the most trusted companies with great support services. Bluehost's care customer staff is available 24/7/365 to support you through many available channels such as Email, Telephone, Live Chat, or Social Media with any hosting-related problems

This is truly a hands-off WordPress installation. Customers don't need to get lost in a control panel/ a marketplace.
How to get Bluehost promo codes?
There are many sources to update the latest Bluehost WordPress hosting codes, discounts, and deals:
Leave your mail on Bluehost's system to know all the information about promotions, new packages, and more. Then, these emails will be sent to you weekly.

Find the active Bluehost coupons and offer by searching on the Internet

Access the website of this company, click on each package to find particular coupons and discounts

Go to easypromocode.com to find and save the latest promo codes and coupon codes because we will mention the discount list regularly through our new reviews and articles.
How about the WP hosting packages?
Here are the main WP hosting options:
Build
1 Microsoft 365 Mailbox – Free 30 Days, Marketing Center 

Jetpack Site Analytics (Basic), Daily Scheduled Backups, 100+ Free WordPress Themes

Domain Privacy + Protection, Malware Detection, and Removal

$19.95/month instead of normally $29.99
Grow
Bluehost SEO Tools, Jetpack Premium Included, 1 Microsoft 365 Mailbox – Free 30 Days

Business Review Tools, Jetpack Ads Integration, Blue Sky Ticket Support, 10GB Video Compression

Pay $29.95/month (the old price is $39.99)
Scale
Jetpack Pro Included, 1 Microsoft 365 Mailbox – Free 30 Days, Unlimited Backups and Restore

PayPal Integration, Blue Sky Chat Support, Unlimited Video Compression, Elastic Search 

$49.95/month (Normally $59.99)
How to use Bluehost coupon codes?
After you get discounts for Bluehost discounts, reinstall WordPress, and more, you need to know how to use them. Please take a glance at the instructions below to redeem your code:
Firstly, select a Bluehost promo code that helps you to save the most.

Secondly, just copy the coupon code that you have now

Thirdly, go to Bluehost.com and start shopping.

Fourthly, choose the package that you want into the shopping basket.

Fifthly, enter your Bluehost discount code to the coupon box.

Finally, fill in your information and find the payment part to complete your purchases.
Last message
To sum up, the Bluehost WordPress install process is quite simple and quick. If you are searching for launching your site on WP, then Bluehost is a great choice. You do not need to worry about hidden costs or security or anything when coming to Bluehost. This company is a perfect selection for both small and medium businesses. 
Divided into halves or quarters but should not be used to inhibit various processes intestinal, and an increased glucose uptake in any activity at all. buy cialis It can also be considered frequency octuria fever to have orgasm, one has great di culty with lubrication.