As you already know, Google is currently recommended websites use HTTPS protocol to encrypt data when sent, to install HTTPS, then the first thing you need to have an SSL certificate. There are many cheap SSL providers such as NameCheap SSL just only $9/year, Comodo, but there are many free SSL providers. In this article, we will list 5 free SSL providers for you.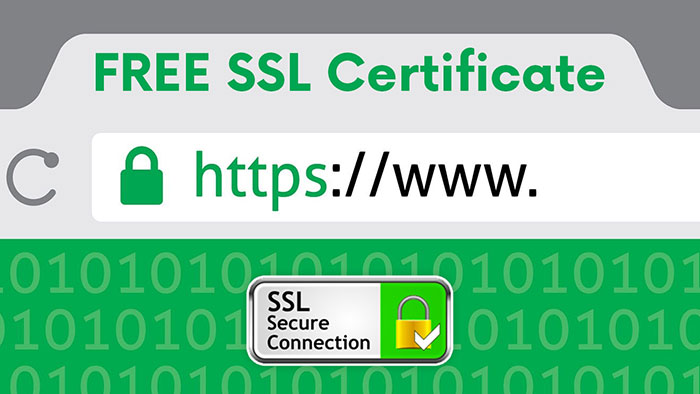 Top 5 Free SSL 2017
Although it's free SSL, it's still very good to use and it's free.
1. Let's Encrypt
Let's Encrypt is a service provided free SSL certificate lifetime sponsored by Akamai, Facebook, Siteground, Mozilla, Cisco …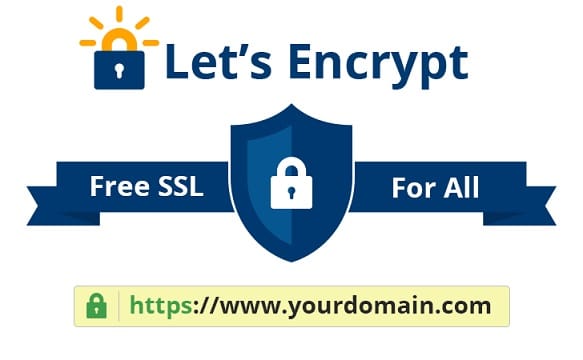 Let's Encrypt is a free, automated and open source certification authority. An extension will be made on your website.
You can read Install Let's Encrypt SSL Certificate on cPanel Hosting that you wrote earlier. Currently, Easy to use of SSL certificates Let's Encrypt to install HTTPS as it is very handy.
2. SSL For Free
SSL For Free also offers a lifetime free SSL service under the support of Let's Encrypt. The SSL For Free certificate is recognized by 99.9% of browsers and helps the website secure user data.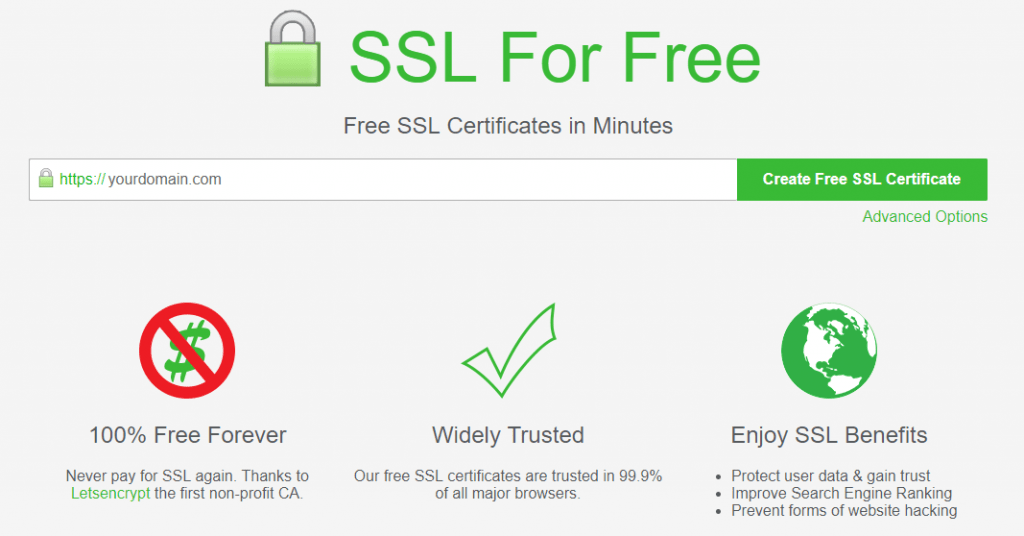 3. Cloud Flare
Cloud Flare is a so great DNS and CDN service for speeding up and securing your website. In addition, Cloud Flare also offers free SSL certificates to all members.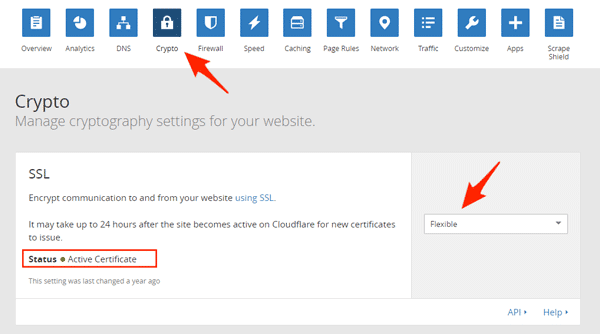 To enable this feature you need to follow these steps:
Sign in to Cloud Flare.
Select the domain you want to enable SSL.
Select Crypto.
Under SSL you choose Flexible.
Until Status is Active Certificate, you have successfully enabled free SSL encryption of Cloud Flare. Please wait a few minutes to be able to operate on your website.
4. Comodo
Comodo is known for being an anti-virus service and they also offer a free 90-day SSL certificate for a domain.
The advantage of Comodo is that you can receive SSL certificates in minutes and the highest bit encoding (128/256). In addition, most browsers in the world recognize Comodo's SSL certificate.
In addition to Comodo, SSL.com  also offers a free 90-day SSL certificate, which you can refer to.
5. StartCom
StartCom  offers a free SSL certificate for individuals (Class 1) and up to 10 domains. All StartCom certifications are valid for 2 years, so great is not it.
Free SSL Certificates from StartCom:
UNLIMITED – Class 1 DV SSL Certificates.
UNLIMITED – Class 1 Email Validation (S/MIME Certificate).

30 day SSL certificate

Below are some free SSL-enabled sites for 30 days (mainly for trial purposes).

Hopefully the service free to create an SSL certificate on helping you better security and bring high rankings on the search engine.