Hello all Friends !
On this Halloween holiday , JaguarPC will have a special coupon for you : You will save 20% on all VPS plans
This JaguarPC VPS coupon helps you save 20% when you buy any VPS plan at JaguarPC.com. This offer valid through 10th November 2017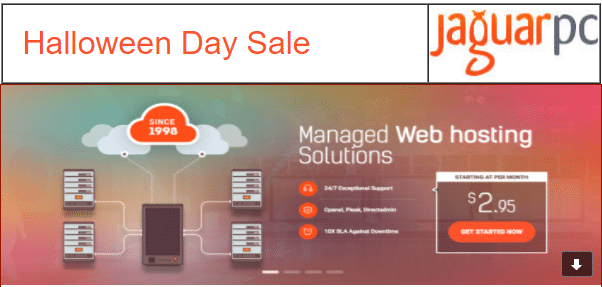 Offer end soon! Remember to use coupon before making a payment .